Lebanon, once a wealthy country and a centre for trade and finance, is currently experiencing some tough times. Financial mismanagement, a lack of consistent government and a failure to implement reforms which would allow outside aid have plunged the country into an economic crisis. Lebanon is now the first country in the region to experience hyper-inflation, with the value of the lira falling dramatically, and over half of the population are now considered to be living below the poverty threshold. This is reflected in the country's rankings by various outside agencies; Lebanon comes 143rd out of a total of 190 countries in the World Bank's Doing Business report 2020, and is 157th in 2020 Index of Economic Freedom. As a result, investor confidence in Lebanon is falling, with FDI inflows decreasing by a fifth.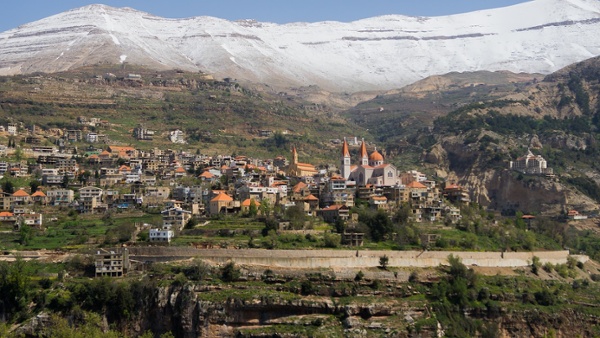 The property market in Lebanon is, understandably, reflective of the country's current issues. This was not always the case; the oil price surge of 2010 led to a booming market and high property prices, especially in Beirut. Now prices are falling, and the property market is in depression. Too many new builds have led to a glut on the market, at the same time as demand is falling from both foreigners and citizens due to the economic uncertainty - in 2017-2018 sales to foreigners fell by 11%, according to the Global Property Guide. Affordable housing has also been a long-term issue in Lebanon, as with so many of its neighbouring countries. Urban planning has been difficult, due to a lack of government for over two years, as well as historic disruptions including civil war and the 2006 conflict with Israel. Lebanon also suffers from a massive infrastructure deficit, and many areas are without access to water or electricity. There is also a lack of effective public transport. Unlike other countries in the Middle East which are rapidly urbanising, in Lebanon the opposite is happening. Despite the real estate depression, historic high prices in Beirut have yet to be corrected by the market and apartments are unaffordable for most. This has led to urban sprawl as families move further and further out in search of affordable housing.
The housing crisis has also been exacerbated by recent events. The conflict in Syria has led to an influx of displaced persons, and Lebanon has been much more heavily affected by this than other countries in the region - UNHCR estimates that currently 1 in 5 residents is a refugee. Lebanon has also suffered from speculative building, much of which has been left unfinished, especially in Beirut. As the low-cost housing market is completely unregulated, a combination of unscrupulous landlords and vulnerable refugees has led to slum conditions and the creation of de facto refugee camps in Beirut, where many families living in poverty are forced to rent out substandard accommodation, including in unfinished properties with no access to utilities. The right of everyone to an adequate standard of living (including adequate housing) is considered to be part of the Lebanese constitution, but in practice the government has done very little to resolve this problem. Such help as has been offered to low-income families has been limited to demand-side subsidies; in practice, this is not nearly enough to remedy the issue.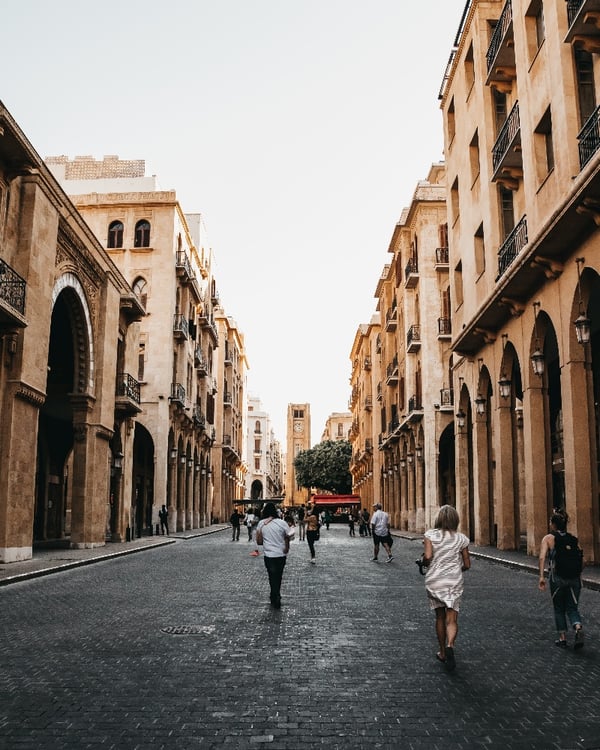 Downtown Beirut
So what can be done to help solve Lebanon's housing crisis? Currently the only housing solutions are those provided by NGOs such as Habitat for Humanity, who are mainly working to improve conditions in the slums, and providing some limited financial assistance via microfinancing. Public private partnerships are becoming a popular solution in many parts of the Middle East, but this is seen as a risky investment in Lebanon. According to the World Bank, in 2018, there were 44 PPP transactions in Lebanon, in a variety of sectors. Of these, 18 were continued, 6 were concluded and the remaining 20 PPP projects were cancelled - not a great track record. A tendency for contracts to be renegotiated or tenders to be discontinued has led to an uncertain environment for investors. This does not mean that the market for PPPs is non-existent, but better legislation and regulations need to be put in place in order to boost investor confidence. But with Lebanon's current economic crisis and lack of effective government, it seems unlikely that the country will be able to improve its investment prospects for some time to come.