The Kingdom of Jordan has long had issues with a lack of affordable housing, mainly due to its rapidly increasing population; although the country itself is politically stable, its proximity to areas of conflict and turmoil have led to the influx of large numbers of refugees, which have strained the country's resources. Currently there are nearly 750,000 persons of concern in the country; most of these are Syrian but there are also substantial numbers of Iraqis, Yemenis and Sudanis (UNHCR). It is estimated that there are currently 1.3 million Jordanians and Syrians living in substandard housing (Jordan Response Plan), and that the Kingdom needs at least 100,000 new housing units in order to keep up with demand (Jordan Green Building Council). This shortage is exacerbated by conditions for builders and developers in the country, who are hampered by high land prices and excessive bureaucracy. Building permits are difficult to secure, and it has been estimated that builders can pay up to a third of a project's value in taxes and fees (The Economist, Why Arab states have lots of expensive villas, June 14 2018). Zoning restrictions are also a problem; a controversial bylaw, passed in May 2018, stipulates minimum apartment sizes of 110 - 130 square metres for new-builds in certain zones, despite the massive demand for smaller properties, especially in Amman and other urban areas. As a result, builders and developers have tended towards the larger and luxury end of the market, leading to an over-supply of high-end properties and a shortage of affordable housing.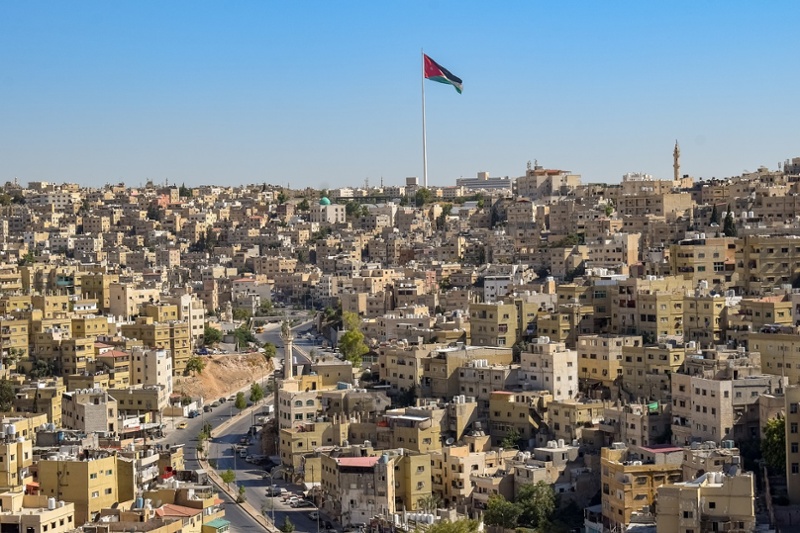 Amman Jordan City
The Kingdom has made efforts to combat this shortage, including building social housing projects, establishing the Housing Loan Subsidy Programme and the Jordan Mortgage Refinance Company, and launching the Royal Housing Initiative 'Decent Housing for Decent Living', but these have had limited success, and the government has had more pressing economic issues to deal with, including increasing unemployment and sluggish GDP growth. Jordan is a country with few natural resources and a small economy; external investment has been hampered by red tape and 'widespread' corruption, according to the 2020 Index of Economic Freedom.
One recent effort to tackle the low-income housing shortage showed more promise; the Jordan Affordable Housing Programme (JAH) was launched in 2014 as a joint enterprise between the government (specifically the Housing and Urban Development Corporation (HUDC) within the Ministry of Public Works and Housing (MoPWH)), UN-Habitat, and the private sector. The project was designed to reduce the spending burden for the government, who would act as facilitator rather than builder; instead, the construction would be financed by private investors, both individual and commercial. The model was to build smaller housing units of around 60 square metres (with potential to extend in the future), for which financing would be provided to the owner/investor. These units could then be rented to Jordanian or Syrian families in need, in return for which the banks would offer a further interest rate subsidy. Phase I of the JAH, which comprised the design of the scheme along with a pilot project of 20 units constructed in Ramtha, was completed in 2016. Phase II, which would have involved the implementation of the scheme at scale, including the building of a further 30,000 units, was due to be completed by 2018 but unfortunately seems to have stalled. It is unclear why this expansion of the scheme has not happened, although the Ramtha pilot was considered a success.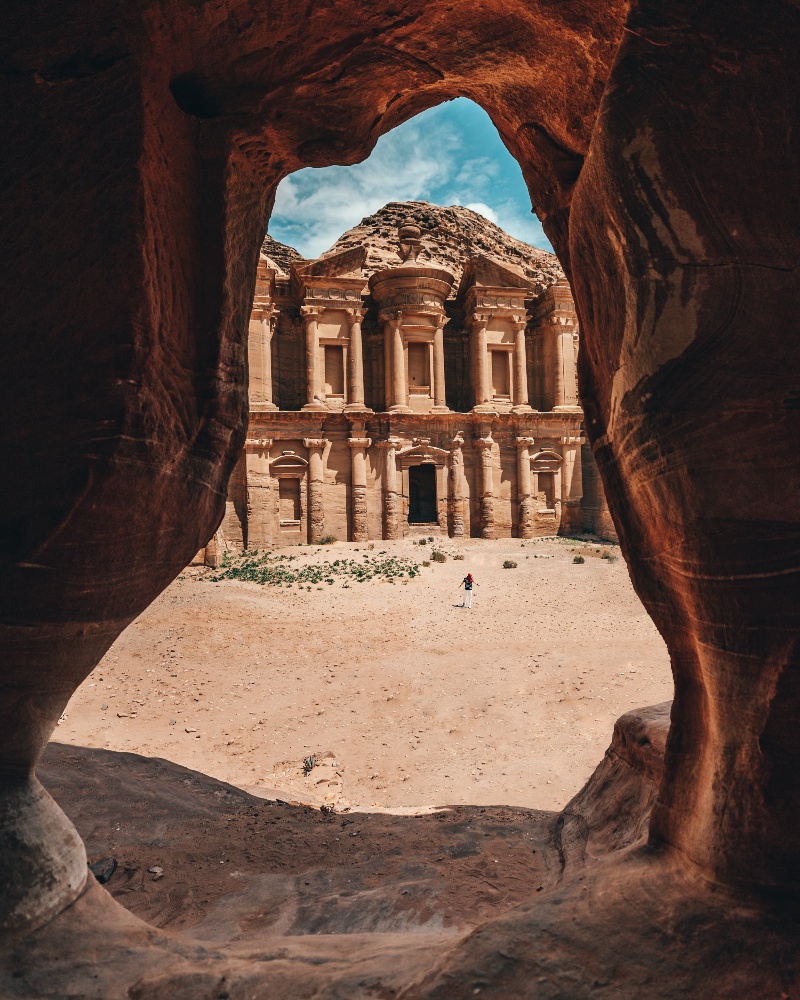 Petra
Despite this, the public-private model has proved popular with stakeholders; in 2018 the Jordanian government announced a new national housing programme, which would again be implemented in cooperation with private investors. Billed as an 'investment opportunity for the private sector' (Ministry of Public Works & Housing), the aim is to build 900 residential units in the Zarqa, Mafraq, Amman, Tafileh and Karak regions, along with developing several healthcare and public service projects in these areas. The HUDC claims that an estimated 4,500 people will benefit from this housing scheme, which is forecast to meet up to 20% of the housing need in these areas (The Jordan Times, Studies on national housing programme in the works, 15 Sep 2018). It is to be hoped that this venture will ease the affordable housing crisis by paving the way for similar projects in the future.