Niseko – to the layperson it may not come to mind as easily as Chamonix, Aspen, or Val D'Isere when naming ski locations. But if you know snow, you must know Niseko.
A town on the slopes of Hokkaido's volcanic Mt Yotei, it is famed for being the snowiest ski resort in Asia – and second snowiest in the world - with reliable supplies of deep powder year after year.
Fig.1: Mount Yotei presents some of the best powder snow in the world.
It boasts four interlinked resorts known as Niseko United, which are the most awarded in Asia. On one side of the mountain are well maintained trails and snowparks, while the other side offers wild backcountry adventures. If regular skiing isn't enough, there is the opportunity for heli-skiing, cat-skiing, snowmobiling and snowshoeing, plus hot springs to relax in once the day is done.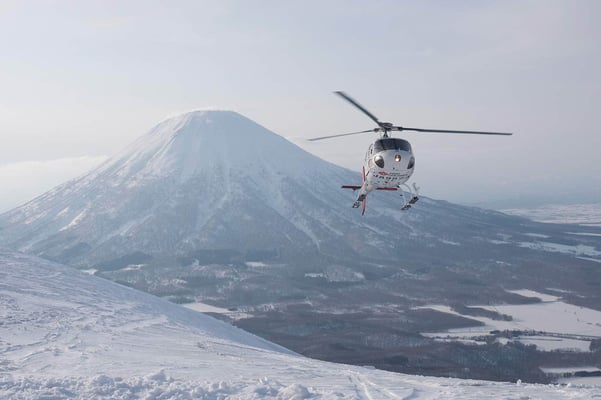 Fig.2: Heli-skiing is one of the more adventurous activities offered in Niseko
Niseko's lucky situation on the slopes of a perfect skiing mountain has combined with the local government's canny management of ski tourism to create a town that is booming, both economically and in terms of population – in stark contrast to much of the rest of the country.
Foreigners are welcomed – not just as tourists, most of whom come from Hong Kong, China, Taiwan and Australia, but also as workers, residents, and investors. With the 2022 Winter Olympics coming up in Beijing, there is an exceptional rise in the number of visitors from China coming to brush up on their skiing. Opportunity for employment also attracts new residents from other areas of Japan. Of course, population increase feeds into the economic growth and vice versa. More non-Japanese residents lead to the opening of an international school in 2011, which has in turn attracted further immigration – and an accompanying rise in real estate investment. Luxury residences and hotels are springing up all over Niseko, and there's a similar situation in nearby Kutchan, which shares the same mountain.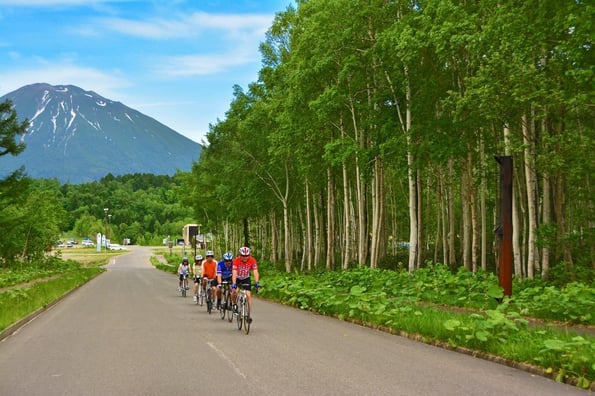 Fig.3: Niseko is now an attractive summer resort, offering activities such as cycling, horse-riding and white water rafting.
The local government and investors are no fools – you can't base the entire economy of a town on tourism that only exists during the winter months. Efforts have been made to make Niseko just as attractive a destination all year round. There are the usual possibilities for tourists to learn about and join in with traditional Japanese activities such as tea ceremonies and calligraphy, but for the adrenaline junkies missing their powder fix, there are companies offering white water rafting, cycling and horse riding, there are even three golf courses. It's also simply a beautiful landscape to hike or relax in, and a pleasant town full of good restaurants and cafes. There's no need for the Hilton to worry about sitting empty when there's no snow. In fact, in 2017, the summer months accounted for 48% of the year's visitors.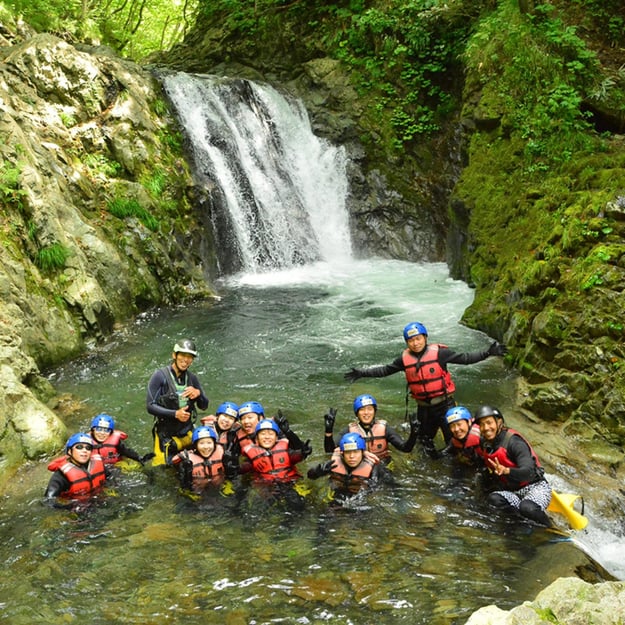 Fig.4: Tourists enjoying the summer activities a diversified Niseko now offers.
Tourism and real estate investors alike see Niseko as a sustainable, stable growth area. A new Ritz Carlton is scheduled to open next year, and the extension of the bullet train line to Sapporo by 2030 will mean much easier access from Tokyo – the train will stop in neighbouring Kutchan after a journey of just 4.5 hours, rather than the nearly 8 it takes now.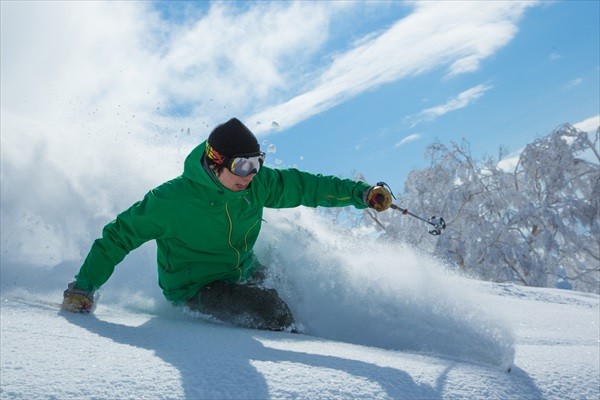 Fig.5: A skiier demonstrates why Niseko's powder skiing is world-famous
With climate change playing havoc with reliable skiing in the Alps, we can only expect that dedicated skiers will start looking further afield for those dependable days of fresh soft powder. Niseko, with its famously huge amount of snow, remains a safe bet for years to come. While Niseko itself is running on a balanced budget and business is booming, decline in the rest of Japan means the Yen has fallen in value, making tourism and investment more accessible to foreigners. In terms of real estate, most of what is being built are hotels, managed condos and detached luxury properties. Consulting firm C9 Hotelworks Hospitality Consulting values projects currently on sale at almost USD 1billion (June 2018 Niseko Japan Property Market Review).