The housing market in Dallas is cooling off during the coronavirus pandemic, but with the rest of the world beginning to open up, America is sure to follow suit. Texas, and Dallas especially, has been a favoured geography for investment from seasoned real estate investors in the past 30 years. In the last 20 years, house prices have risen sharply, jobs have been created, the city has seen more foreign investment than ever and communities are diversifying. The reasons for this are simple, Dallas is an attractive place to work, live and play. It is a city filled with possibilities and opportunities, drawing people from all over America to this shining beacon in the Lone Star State. Dallas has a prosperous business climate and low Texan taxes, attractive innovative companies and many residents. Whilst Austin, Texas has previously been the state's jewel in its crown, Dallas is now stealing the limelight for savvy real estate investors. Since 2010, over 100 new companies have moved into the city's shiny business district from other states, including Toyota North America from California and Topgolf from Illinois. Check out the seasons why Dallas should be the city, you choose to invest in this year.
The Economy
Dallas has seen a new influx of investors in the past few decades. These corporate investors have seen its value as a modern city, as an epicentre for business in the American South and as having beneficial returns. These investors have helped Dallas to create a strong economy, supported by diversification from the once crux of its economy, oil. Although oil is still prevalent in Dallas' economy, it has been supplemented by other major industries including education, technology and communications, making it a more airtight economy than back in the late 20th century. To maintain itself as a dominant city within the state and America as a whole, access to the city and to other centres of business is vital. Importantly, the Dallas-Fort Worth International Airport is a short drive from the city centre, making access to 210 non-stop destinations and 56 foreign cities a breeze.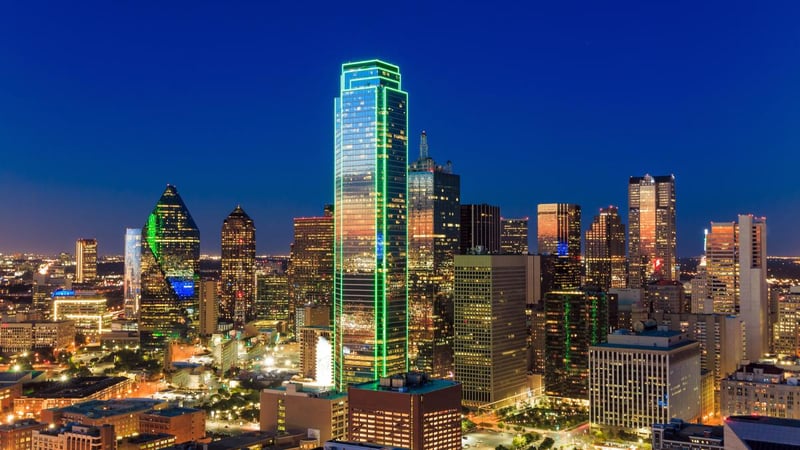 MarcVeasyCongressman
Population Growth
The rise of Dallas can be attributed to two overarching themes, the significant population growth and the 4% annual economic growth year over year. These two factors are closely related as the population growth has been pivotal in achieving the city's economic growth, and vice versa. From a small farming community in the early 20th century, the advent of oil transformed Dallas into a city with significant promise and desirability. As oil fields began to be challenged by the rise of Russia and Saudi Arabia to name a few, other industries including education, technology and communications have supplemented the economy. The influx of people for all of these industries has led to a pipeline of population growth, forecast to increase further in the coming years. As a result, residential developments continue to be built to fulfil the demand from the educated, professional domestic migrants that have come to Dallas for work and have stayed for its amenable lifestyle and great conveniences like shopping, entertainment and dining opportunities. Over the last 3 years, rental growth has risen slightly and rental growth is forecast to hold at 4% year over year, thereby demonstrating the demand for housing and attractiveness of Dallas to investors of all types.
The Vast Space
Texas is the second largest state by land area, second only to chilly Alaska. Dallas' sprawling urban layout is ripe for developing its central business district (CBD), which has seen massive investment in recent years, including a $2.5 billion mixed-use development coming soon. Suburban areas are in need of more family houses to fulfil demand and construction companies are keen to utilise the expanse of space that Dallas has to offer. With more demand for housing in the city than ever, a lack of inventory and more companies moving to Dallas year over year, residential property in Dallas is a hot commodity.
Airbnb & the Rental Market
The rental growth year over year has remained at 4% for the past 3 years, benefiting investors and homeowners alike. With the rise of Airbnb, the global online rental platform, Dallas has seen huge investment in its property market. Texas has become a highly lucrative Airbnb market in recent years, with over $200 million per annum of business conducted in 2019. This had increased 34% year over year, demonstrating the growth of the market in Texas and Dallas in particular as one of the hottest markets in the state.
Low Living Costs
Dallas' strong economy is demonstrated in its low cost of living and high salaries. Dallas has often seen higher mortgages and increased borrowing rates thanks to the superior credit scores of most residents. The low living costs help homebuyers investing in the strong property market as they find they can save up and put more cash towards property. The chance to get onto the property ladder is a significant reason Dallas has seen so many professionals flocking to the city in recent years. When combined with the low taxes and numerous job opportunities, Dallas' economy demonstrates signs of health and prosperity, leading to a greater desirability, word of which spreads across the states and draws even more potential residents.
Low Crime
Thanks to the low cost of living, crime is comparatively low in Dallas compared to other cities in the United States. Like in any other major urban centre crime does exist, it is more rarely violent. In the suburban neighbourhoods, crime is relatively non-existent although not completely eradicated. The low crime is also a product of a well-educated population thanks to the city's exceptional educational facilities and leading institutions.
Innovation
Texas loves business. The state government has gone above and beyond to accommodate, promote and maintain businesses. By providing tax incentives, financing options and government funded services, companies are conditioned in an environment wherein they can prosper and succeed, overcoming every challenge that they may encounter and spreading their brand domestically and globally. The local government's Strategic Engagement plan from 2005 was updated in 2013 and remains of constant relevance to this day. The city's rise of technology startups, academic research and associated institutions demonstrates a progressive forward thinking approach to business and global challenges. This approach has been the defining factor in prosperous cities of the past 30 years, including San Francisco, California, Seattle, Washington and Austin, Texas. By fostering a positive business environment, Dallas shows it is a city for the future, ready to tackle whatever happens and signalling it as the place to invest in real estate right now.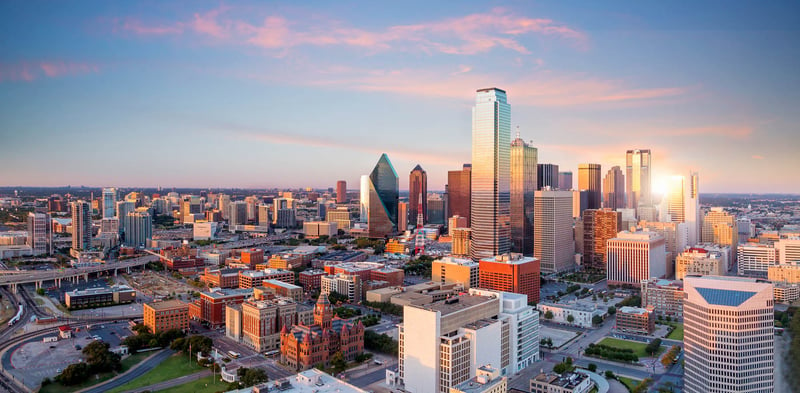 Shutterstock
Dallas is a city demonstrating its continued success through its communities, construction, communities and lifestyle. With so much on offer and a bright future ahead of it, consider Dallas, Texas as your next home. To discover more about how you can fulfil your American real estate dream and maximise your investments, contact Propeterra today.