Cambridge has excited interest due to a number of positive indicators that suggest innovation. Here, we consider three areas that point to the city's resilience and what this could mean for the real estate market.
1. Patents
Patents—which grant the holder the exclusive right to develop and distribute an invention for a given period—are higher in Cambridge than in the rest of the UK. This is something of an understatement. Even in 2018, when the city was underperforming relative to its recent past, it still recorded 148 applications per 100,000 of the population compared with a UK average of 12¹. Even its nearest competitor, is significantly behind. Observers of tech developments in the UK and the US, attempt (often unsuccessfully), to draw parallels. It is worth observing, however, that at face value, Cambridge's 2018 level is ahead of the comparable rate for California as a whole, but behind Silicon Valley². When compared with San Francisco, it is at roughly 2011 levels, which is not bad going given the recent association between technological and scientific developments in that part of the world. Property investors are hopeful that after a recent dip in applications, Cambridge will regain momentum and that this will help incubate the kind of businesses that will secure the city's vibrant economy.

2. Initial Public Offerings (IPOs)
Cambridge has long been the base for important UK-listed entities. ARM—a semi-conductor and software business—was originally part of the FTSE 100 index with a secondary listing on NASDAQ. It was initially sold to SoftBank for over £24 billion and now is involved in a contested sale to Nvidia for US$40bn. AstraZeneca, the biotechnology and pharmaceutical group which has been instrumental to the global fight against COVID-19, remains headquartered at Cambridge Biomedical Campus. Of course, AZ is an FTSE 100 company, but it also has secondary listings in Sweden and the US. GW Pharmaceuticals, principally known for its development of products to treat multiple sclerosis, was also listed on AIM, before eventually being acquired by Jazz Pharmaceuticals. Likewise, Abcam, is dual-listed on the FTSE and NASDAQ and has undertaken a whole series of acquisitions from its base in Cambridge. Perhaps one of the most exciting recent developments has been the listing of Darktrace, an Anglo-American organization engaged in cyber defense, which went public with a valuation of c. £2.5bn. The ability of Cambridge businesses—all in ground-breaking areas—to access the public markets has been a boon to the city and to the prospects for jobs and growth in the region.

3. Mergers & Acquisitions
A lot of attention (rightfully so) focuses on large IPOs. However, if you consider other businesses, you gain an impression of the sort of innovation that is coming out of Cambridge and how it is attracting the attention of competitors. Take Scientia, a higher education software provider, which is set to be acquired by Australian TechnologyOne and form the basis for its expansion in the UK market. On a much larger scale, consider the acquisition of Kymab, a Cambridge pharmaceutical company, for US$1.1bn. Similarly, Siemens' takeover of UltraSoC in 2020. Across the spectrum of the market, Cambridge businesses are proving interesting to both private equity and corporate purchasers, focusing attention on this part of Eastern England.
The real estate market in most locations reflects the depth and dynamism of the business environment it supports. This feeds wages, offers security, and creates hype. Cambridge and the broader region have been especially active in recent years, which exerts pressure on housing. As has occurred in other fast-growing regions—particularly those with innovative developments necessary to the modern world—prices appreciate and appreciate fast. Cambridge is already one of the least affordable urban areas of the UK, and if it continues this trajectory of success, new housing delivery may be insufficient to satisfy present and future demand. Though there are still opportunities to move opportunistically, and harness overlooked refurbishments,
Renovations and developments, it is a tight and well-served market. There may be gaps between the largest developers and those successfully engaged in smaller schemes, but it is a window that is fast closing. Making the best use of existing real estate to help address shortages both for new entrants and still underserved local people, will be well received by most stakeholders, and vital to the city's future.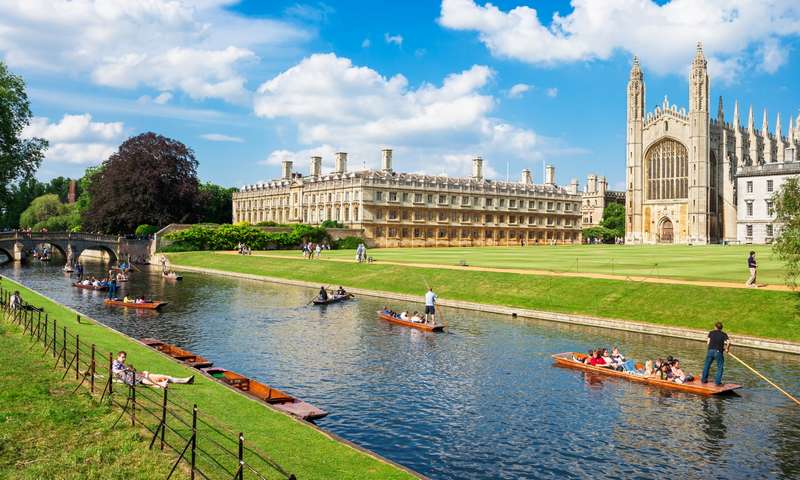 1: Centre for Cities (2021)
2: Silicon Valley Indicators (2021) Available at: https://siliconvalleyindicators.org/data/economy/innovation-entrepreneurship/patent-
registrations/patents-per-capita-table/