If Dubai is held up as the most audacious architectural program in the world, nearby Doha, is a close contender. Embargoed by the United Arab Emirates, Bahrain and Egypt since 2017, the capital of Qatar, has a skyline as striking as it is improbable.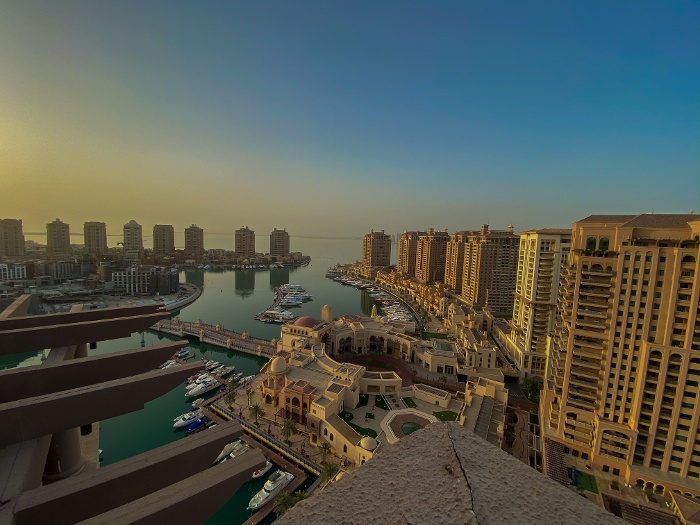 Situated in the desert, estranged from immediate neighbours with little sign of rapprochement, Qatar is still one of the richest nations per capita in the world (World Bank (2020)). According to the UN it is characterised by high human development- unsurprising given it has the third largest oil and natural gas reserves globally (United Nations (2020)). With a cosmopolitan workforce drawn largely from overseas, it has developed at breakneck speed and exerts more power than its diminutive land mass might suggest. With Al Jazeera educating as many as it infuriates, this is a country with a robust foundation and ambitious intent.
Qatar saw significant appreciation in real estate prices up to 2015. A growing number of expatriates relocated to Doha, however, as oil prices began to fall, lay-offs followed, which combined with oversupply in the market led to downward pressure on rents (Cushman & Wakefield (2020)). According to analysis from Oxford Business Group, residential property rents fell between 5% and 7% in the early part of 2019, with a partial stabilisation toward the end of the year (Oxford Business Group (2020)). This has led to the movement of people toward higher quality apartment blocks in more desirable locations, filling vacant properties (Oxford Business Group (2020)). There are now signs of high levels of occupancy for villas with waiting lists for some condominium blocks (Oxford Business Group (2020)). Until recently, it was not possible for foreigners to purchase freehold title in Qatar, however, a number of special zones have now been established. This, combined, with increased mortgage penetration is beginning to change the face of the residential market in the country.
A few years ago, there was concern as to the provision of affordable housing for incoming workers. This has dissipated due to a cooling of the real estate market, but also due to major new initiatives. Amongst these are Lusail City, being developed by Qatari Diar. Partly conceived to accommodate the 2022 FIFA World Cup, it will also allow for 12,000 apartments and 3,000 villas on a land mass of nearly forty square kilometres (Lusail City (2020)). To contextualise this, it will accommodate nearly half a million people, of which 250,000 will be residents, 190,000 office workers and 60,000 people employed within the retail sector (Fulf Times (2018)). Like many Gulf states, this is a monumental undertaking, and conceives of all manner of districts, from a northern residential area to waterfront commercial zones- even an entertainment city.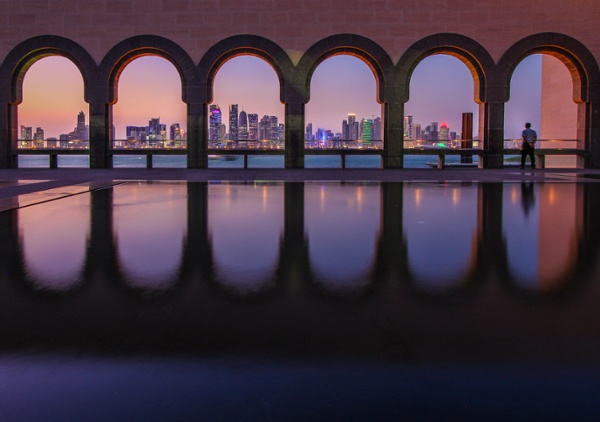 Museum of Islamic Art
Al Waab City, developed by Nasser Bin Khaled Group, is in excess of one million square metres and will consist of over 600 villas, nearly 1,300 apartments and 425 hotel rooms (Al Waab City (2020)). It is unclear what effect coronavirus has had on the scheme previously billed for completion in late 2020, but it is estimated to have a gross development cost of over US$3bn (Al Waab City (2020)). In an attempt to avoid criticism levelled at other schemes in the region with dubious environmental credentials, Al Waab, has majored on sustainable building practices and the inclusion of green space and sustainable sources of energy. When delivered it will add significantly to the amenity and residential offer in Doha's orbit, and further ensure there is affordable housing available to its middle income professional class.
These developments feed into a broader blueprint for the city conceived in the Qatar National Vision 2030 (Government of Qatar (2020)). The Amir of Qatar, Sheikh Tamim Bin Hamad al Thani, has laid out cohesive plans for the evolution of the city. These are in response to the challenges deemed to face the country: modernisation and preservation of traditions, managed growth, size and quality of the expatriate labour force, economic expansion and sustainable development. The retention of talent- particularly in the face of competing opportunities in many of its neighbours- relies not simply on education and cultural outlets, but housing. Similarly, in order to create a fair society capable of attracting investment from overseas, there needs to be appropriate provision for lower paid workers, drawn mainly from the Indian subcontinent. With increased isolation from other countries in the region, Qatar has an unprecedented opportunity to silence critics and present itself as a socially responsible boom town. The World Cup in 2022, and the years to 2030, will help define not simply Doha or Qatar, but the image of the wider Gulf.