As a state, Washington is blessed with rich, verdant landscapes that have remained relatively unchanged since dinosaurs roamed the region. The best way to experience nature is to hike through it. From the giant mossy pine trees to the meandering rivers and snow-capped mountain peaks, there is a region of stunning scenery surrounding the city of Seattle. Successful hikes can bring a sense of calm, wonderment and inclusion within nature. They are a great way to see the world around you, clear your mind and spend quality time with your family.
For the routes we suggest, it is advised by the Washington Trail Association (WTA) that hikers wear sturdy footwear, layers of clothing, bring food, water and a map. It is worth noting that some of these hikes are not looped and therefore do not take you back to your car. It is worth checking the WTA's "Hiking With My Brother" guide for trail-specific information. Check out our 5 favourite trails below!
Discovery Park
Set within Seattle itself, in the northwestern corner of Magnolia, Discovery Park is a great introduction to the out-of-town hikes and a local way to see your city from a different perspective. This former army post is accessible via the Metro 19, 24 and 33 busses. Throughout the route, hikers are met with forests, meadows, beaches and a lighthouse. The total length of the route may vary but is close to 2.8 miles, making it highly accessible to first-timers. The views of the downtown skyline from this route are truly stunning, while the beaches feel removed from the hustle and bustle, you are still more or less in central Seattle. This is the perfect route for a sunny Sunday morning with your family.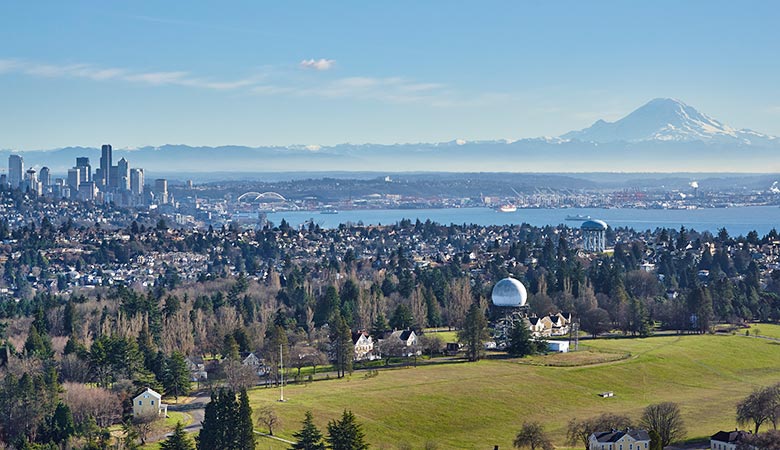 Cherry Creek Falls
This route is one of the best in King County, a short drive outside of Seattle. Located just south of Duvall, this former logging forest plays home to smooth trails and gentle slopes, making it perfect for those not seeking to challenge their bodies but rather enjoy the natural serenity. The 5.5 mile route gains only 300 ft of elevation but its trickiness stems from the lack of signposting. Check out the Washington Hikers Guide for more information to navigate the route. All the navigation pays off as hikers are met with a stunning 25 feet waterfall.
Mount Si
Arguably the most iconic Seattle hiking trail due to its topography and its representation in popular media. Located on the North Bend, this hike is one of the more difficult listed here at 8 miles and 3150 feet in elevation. The rocky outcrop peak has sustained notoriety from featuring in the introductory credits to popular US television show, Twin Peaks. Whilst this makes the route popular and often touristy, the views from the peak are brilliant on clear days. With views right down to Mount Rainier in the south, this hike is well worth the fuss.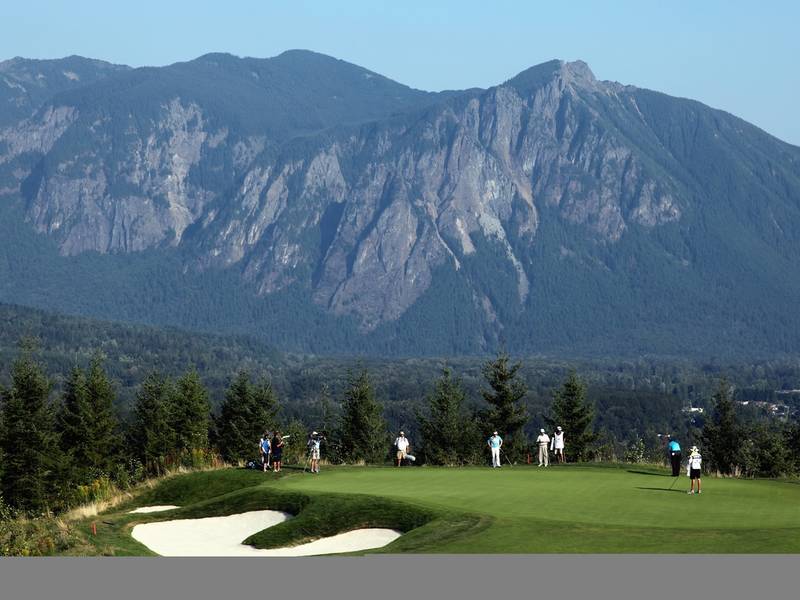 Mailbox Peak
Aptly named after an adventurous mailman in the 1960s who carried a mailbox to the peak of this trail, Mailbox Peak is a tough route spanning some 9.6 miles and gaining over 4000 feet in elevation over its duration. This route is more difficult than neighbouring Mount Si, so be prepared to challenge your endurance as you climb upwards with a range of gradients. The new trail that reaches the apex was opened in 2014 by the Washington Trail Association. The adjustments made the final stages of the ascent less steep, helping to make the peak more accessible to all. Hikers are met with a stunning, wraparound view of the North and Central Cascades and, of course, a photo opportunity with the mailbox so you can show your Instagram followers.
Twin Falls
Also located on the North Bend, this route is more family friendly and accessible to first-time hikers. Compared to the other routes listed here, at only 2.6 miles, this trail is shorter and easier to navigate. Easy on the knees, this route only gains 500 feet in elevation. After 1.3 miles, hikers are met with a beautiful waterfall and accompanying pools. A bridge spans across the pools beneath the waterfall and acts as a perfect spot for a view, photography, or peaceful reflection.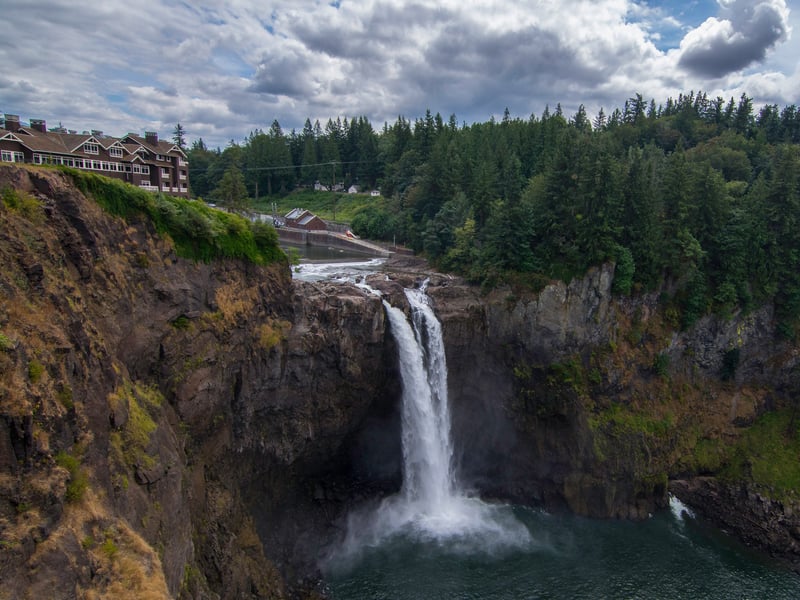 There are many more trails to explore in the beautiful state of Washington, with many on Seattle's doorstep. Find your next home in Seattle with Propeterra. Contact Propeterra today to find out more about how one of our expert real estate advisors can help you invest in your future.