Dallas is a jewel in the crown of Texas. Its sprawling metropolis, cowboy culture, rich history and modern success have made it a desirable place to live. Fort Worth is similar, but smaller. For those that live there, its home and home is all you need. However, we have all had the feeling before where you feel stale, in need of revitalisation and a change of scenery. Luckily for those in the Dallas-Fort Worth area, there is plenty of great scenery to be savoured, just a stone's throw from the cities' centres. For the best accessible weekend and day trips from Dallas-Fort Worth, check out our guide below.
McKinney
Mckinney is a highly accessible option for a day or weekend trip from the Dallas area. Located just 35 miles north of downtown Dallas, this charming town features boutique shopping opportunities, delicious restaurants and thirst-quenching bars that will have you infatuated. With many of the bars hosting live music nights, the atmosphere of the town's nightlife is always humming with joyful revellers in the warm Texan evenings. For some extraordinary scenery, head to the Heard Natural Science Museum and Wildlife Sanctuary where 298 acres and miles of nature trails will have you exploring the beautiful park in perfect serenity. The site also features curated gardens, a butterfly house and a few indoor exhibitions that make for a well-rounded experience. Having worked up a thirst walking the miles of trails, head to one of the town's vineyards or breweries for which the town has received much acclaim over the years.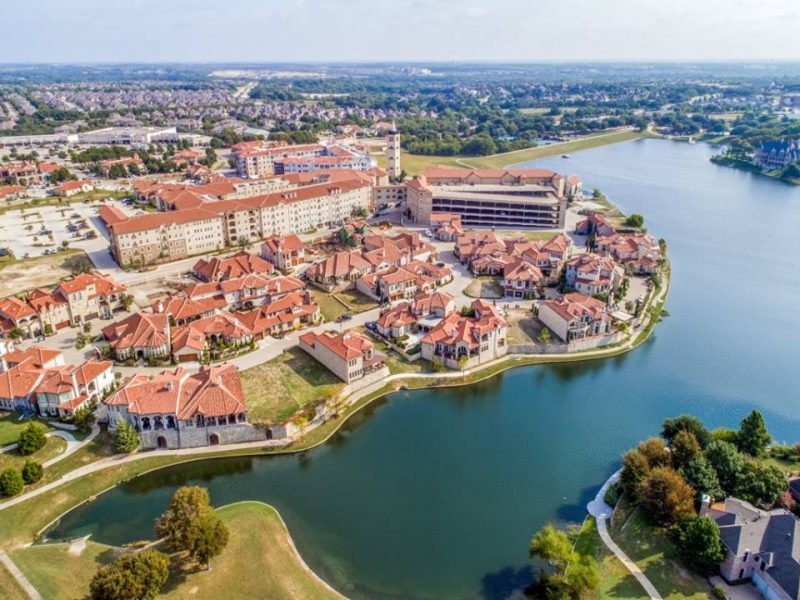 MetroplexSocial
Oklahoma City
Take the I-35 approximately 3 hours north to Oklahoma City, the capital of Oklahoma state, for a weekend trip filled with culture and adventure. Oklahoma City is filled with things to do and see. For instance, check out the Oklahoma Museum of Art for the largest collection of Dale Chihuly glass sculptures in the world. These weird and wonderful creations of fluid glass shapes are made even more impressive by their scale. Upon entertain the museum, visitors are met with a 55-foot tall installation of Chihuly's work, magnifying his impressive artistry and setting the tone for the rest of the immersive, educational museum experience. After a sufficient lesson in modern art, you will have worked up quite the appetite, so head to Bricktown, the city's dining and entertainment hub, filled with great places to eat that will satisfy even the most discerning of diners. Tapwerks of Oklahoma City is an institution that commands a lot of pride from the locals, so for the comprehensive experience, check out their 212 draught and 100 bottled beers from all over the world.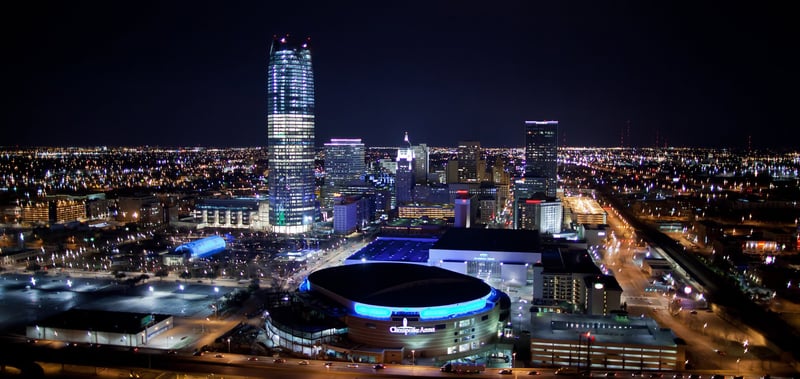 TravelOk
Waco
Waco is situated halfway between Dallas and Austin, making it a great place to stop off for a night before traveling to Austin for a metropolitan city break. Waco is famous for its world-class zoo which houses rare and endangered animals from all over the world, upholding the most modern standards of conservation. The 52-acre zoological park sits adjacent to the Brazos River and is well-shaded throughout, perfect for escaping the heat of the midday Texan summer sun. Stroll the park to get up close with komodo dragons, Galapagos tortoises, orangutans, Sumatran tigers and many more fascinating creatures. Check out the nearby Baylor University, which has a few public exhibition spaces and a beautifully landscaped campus before heading into town for a bite to eat at any of the town's delicious bakeries or classically Texan barbecue joints.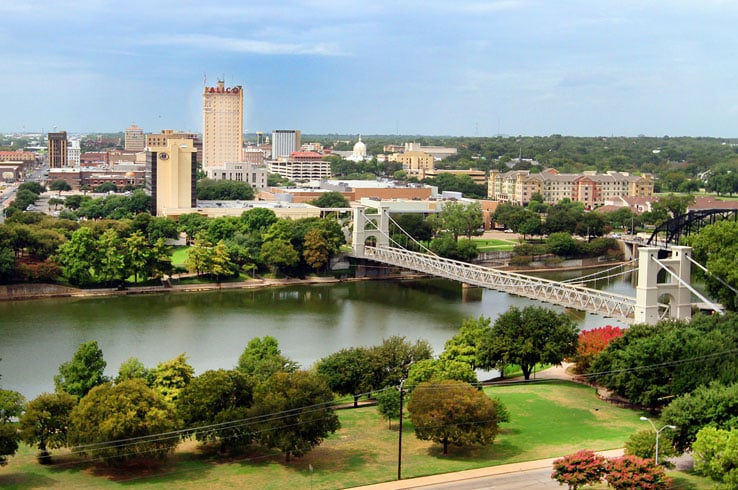 TourTexas
San Antonio
San Antonio is best suited for a long weekend away from Dallas. This city is a 5 hour drive south along the I-35 and is well worth the longer distance. San Antonio is a historical city; it was the site of the Alamo and home to Spanish Missions and the famed River Walk. Check out Guenther House, maintained in its original 1860s style with stunning stained glass windows. Head there on a weekend morning for the brilliant brunch service the kitchen puts on and enjoy the house alongside your meal. For more of the city's rich history, take a walk through the King William Historic District or tag along with a knowledgeable local tour guide. The city is blessed with a wide range of dining options from European to New American fare but the standout cuisine is the Mexican food, which is about as authentic as it gets this side of the border. For more culture and sophistication, check out the Japanese Tea Garden and the Witte Museum at Brackenridge Park for some delicate refreshments and cultural education of Texan history from prehistory to the present day.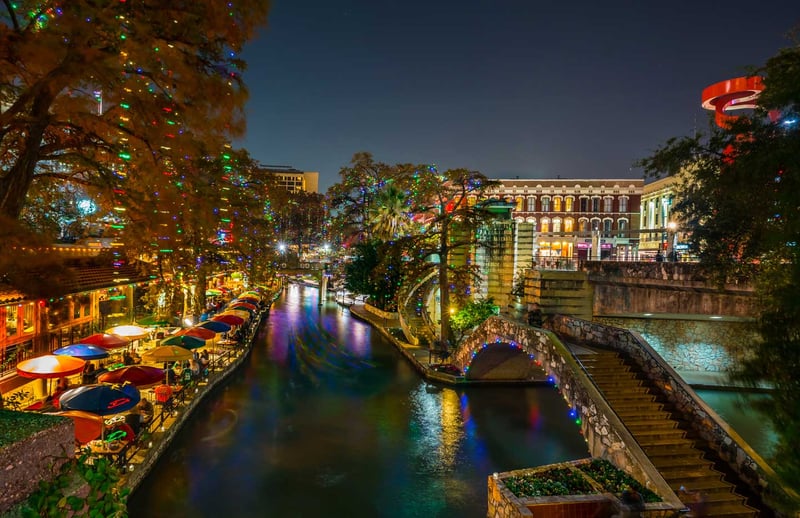 VisitSanAntonio
Palo Duro Canyon
Travel westwards out of Dallas for 5 hours and you will reach what is often dubbed the Grand Canyon of Texas. This spectacular scenery is ancient and its millions of years of history can be read along the strata in the bright red rocks. This amazing landscape is great for those who enjoy the outdoors with camping and cabin rental opportunities available. If spending a night or two in the wilderness is not your idea of fun, Amarillo is nearby and offers great amenities for visitors. The canyon features 30 miles of trails for biking, hiking and, in true Texan style, horse riding. For more Texan history, check out Elkins Ranch, which offers Old West history and adventures for the whole family. To learn more about the incredible landscape of Texas, visit the Panhandle-Plains Historical Museum, which tells of the area's occupancy from the dinosaurs to the Spanish Conquistadors in over 2 million artefacts.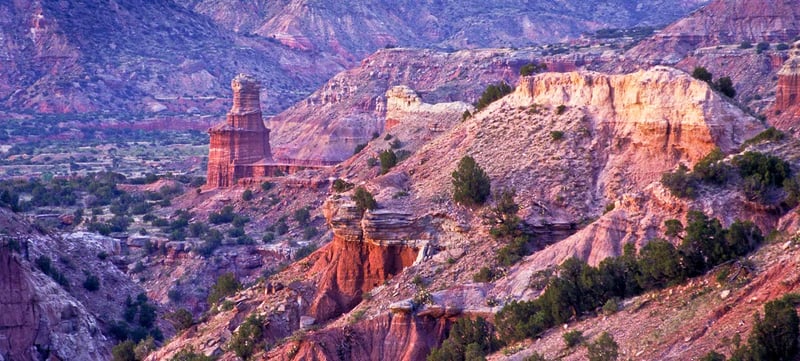 EarlNottingham
Dallas and Fort Worth are well situated within Texas with access to many enjoyable day trips and weekend breaks only a short drive from the city. For more travel opportunities, Dallas-Fort Worth Airport (DFW) is very close to the city and offers flights to 210 destinations non-stop and 56 foreign cities across the globe. To find your dream home or to learn more about the investment opportunities in Dallas' thriving real estate market, contact Propeterra today.