Orange County, although a part of the Los Angeles metropolitan area, is in itself a distinct area with its own lifestyle, amenities, idiosyncrasies and, importantly, its own real estate market with its own characteristics. That is not to say it isn't influenced by LA and vice versa, but it should be considered independent in its own right.
Orange County in its entirety consists of over 3 million residents, many of whom do commute to Los Angeles for work. In doing so, Orange County has developed a suburban lifestyle, with pastimes and amenities that represent the way of life. However, that being said, Orange County is also one of California's most densely populated counties with over 4000 residents per square mile, second only to San Francisco with Los Angeles third on the list.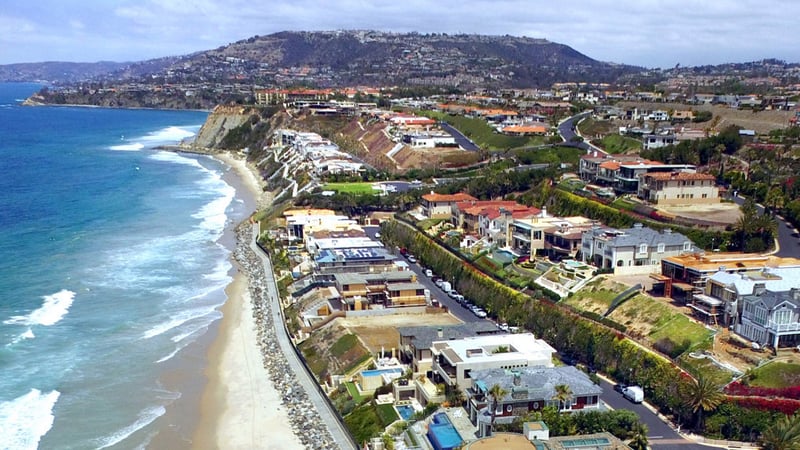 OCRegister
Whilst Orange County can be described as suburban, it is also rapidly changing to accommodate the demands of the growing population. The county's dynamism is flourishing and adapting to new residential, commercial and hospitality demands. We have highlighted three upcoming developments that exemplify Orange County's shifting future from quaint, quiet suburbia to a healthy mix of business, living and leisure.
Great Park, Irvine
Great Park is set to redevelop 1300 acres of land into a mixed-use facility with a particular focus on sports facilities that will act as a focal point for communities across Orange County. A former Marine Corps Air Force Station nicknamed 'El Toro' will become one of the largest land redevelopment projects in Orange County. Having been decommissioned by the United States Marines Corps in 1999, there was significant bureaucratic to and fro-ing to reach an agreement for purchase. Finally, in 2005, the site was purchased by the US' largest homebuilder, Lennar, for $650 million. Lennar hired the acclaimed landscape architect Ken Smith and his company to transform the acreage into habitable, modern spaces. "The project emphasises sustainability at a large scale, making social spaces that promote community and health, connections to a regional identity, and a sense of history," according to Ken Smith's website.
The prospective plan is exciting and could deliver a new suburban township with a strong sense of community. The site is proposed to include almost 10,000 residential properties, 5 million square feet of commercial space, and a town centre with hospitality and retail opportunities. As of 2019, it was estimated that about half of the properties and a quarter of the commercial spaces had been constructed according to the Orange County Register.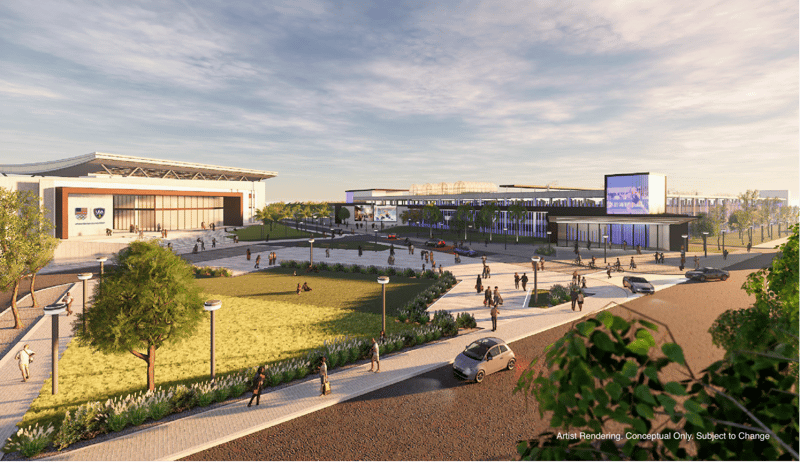 FivePoint
The area plans to focus heavily on the idea of competitive sports as a way to benefit the local community, improve locals' health and provide positive outlets for children and adults alike. The site will include 24 soccer fields, 25 tennis courts and 10 baseball fields in communal parkland. However, the jewel in the crown of the development is the Great Park Ice & Five Point Arena. This mega-development is due to cost $110 million in total, incorporating 280,000 square feet of space and including four indoor ice rinks, three of which will be constructed to the regulations of the National Hockey League and the last to Olympic standards. The aim is to house the Anaheim Ducks NHL team and provide a training ground for future Olympians and aficionados.
The Broadwalk
The Boardwalk in Newport Beach, the heart of Orange County's Central Business District, is set to have a defining new corporate development that will make a statement for the future of the area's business capabilities. The 550,000 square feet, Class A office campus will consist of two towers, connected by bridges and featuring floor to ceiling glass in the modern office aesthetic of major urban centres. The development will see outdoor terraces and other open air features including 2 acres of landscaped space curated to support working life within the offices. With 7000 square feet of retail and restaurant space, office workers will be well supported. Further to this, the developers have made a conscious effort to provide world-class amenities to ensure they attract top companies. For instance, the development is set to include more than sufficient parking, a concierge service, fitness facilities, bike rental and racks, a notary, a same-day dry-cleaning service, and much more.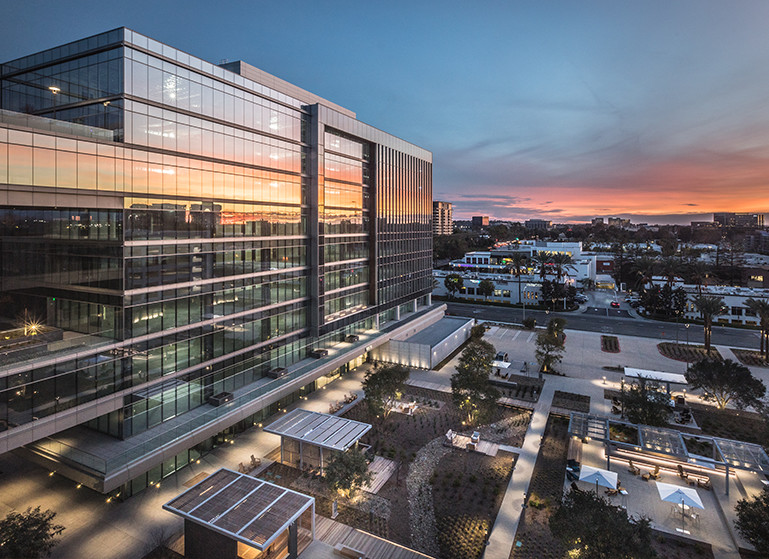 CBRE
FLIGHT @ Tustin Legacy
Another former military facility, the Marine Corps Air Station at Tustin, which was decommissioned in 1999, was used to house blimps and the vast hangars are set to be developed into prime office space for top creative and high-tech companies. The 38 acre site was signed into a public-private venture in 206 between the City of Tustin and a private cooperator. The architects have a desire to retain the military history of the space, including designing a 12,000 square feet restaurant and retail space dubbed the 'Mess Hall Market'. With over 830,000 square feet of office space, FLIGHT is an endeavour to redefine the modern ideas of work-life balance and traditional office spaces.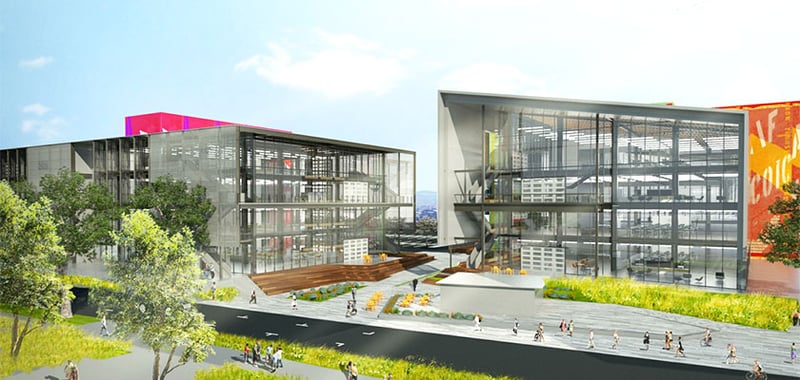 PinnacleCad
Orange County is rapidly becoming more than the quaint suburbia for SoCal locals who don't want the hustle and bustle of LA. It is developing into a vibrant, business district in its own right. These developments demonstrate a demand for office space, retail opportunities and a shift in the collective Orange County ethos. Experience both the fantastic metropolitan opportunities of Los Angeles and the suburban lifestyle of the Southern California beaches, find your home in Orange County. Contact Propeterra today to find out how you too can realise your American real estate dream.