In the up and coming ski town of Niseko, competition for listings is dominated by a select few. Read on for an introduction to the real estate agencies riding the town's luxury boom.
This series will offer a deep dive into the Niseko area real estate market combining the comprehensive Propeterra Hirafu Listings Database with statistical methods and interviews with Niseko real estate agents to bring exclusive insights. After comparing the major real estate agencies in Niseko, our focus in later reports will turn to discussing Niseko's evolution into a luxury destination, analyzing real estate asset performance and forecasting future alpha generation opportunities.
Despite legendary powder snow and a growing summer tourism industry, Niseko's population remains around 5,000 permanent residents and, consequently, its real estate market is small enough to understand well. Significant development potential exists in all of the Niseko towns, with Hanazono, Niseko Village, Annupuri, and Moiwa all seeing increased investment, however the consistency of demand on these outskirts remains unconfirmed. For the foreseeable future, Hirafu will continue to be the top destination for real estate development, especially in the luxury sector. In Hirafu, four real estate agencies dominate the market; these are Niseko Property, Hokkaido Tracks, Niseko Real Estate, and Taiga.
Fig 1: Niseko Real Estate punches above other Hirafu agencies. Listed properties does not include empty land for sale.
As of August 1, 2019, Niseko Real Estate had the highest value of exclusively listed properties for sale, nearly double that of Taiga, Hokkaido Tracks, and Niseko Property, who all rank near each other. A fifth real estate company, Niseko Realty Sales, is included above to illustrate the difference between these big four and the rest. Notably, all of Niseko Realty Sales' listed properties in Hirafu are also for sale via other agencies.
Fig 2: Taiga focuses on quality over quantity.
While Niseko Real Estate has the highest volume of listings, their quality is not as consistently high as Taiga. The latter's properties sell for just $20 shy of $14,000 per square meter. Meanwhile, Niseko Property's offerings list for $7,286 per square meter. These differences are indicative of each agency's niche. In addition to real estate sales, Taiga designs and manages development projects; these in-house projects, often built with luxury in mind, pull the agency's average prices up. This is especially true with the forthcoming Intuition Hotel, which contains seven of the twenty most expensive listings per sq meter in Hirafu. In contrast, Niseko Property specializes in the secondary market, so their properties are typically older, built before Hirafu's luxury boom, and therefore less expensive.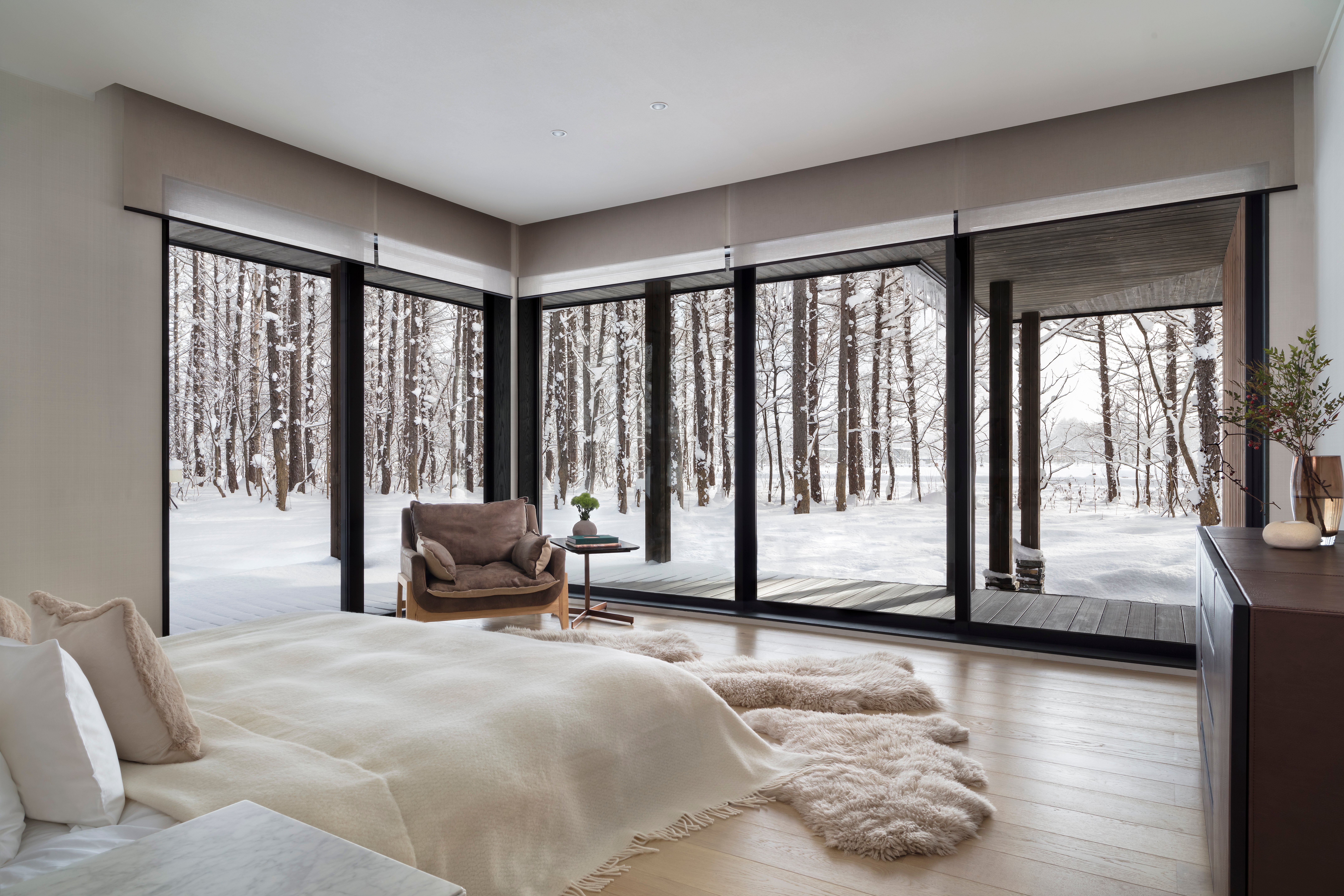 Fig 3: Master bedroom of the recently completed Pavilions Keyaki Residence, listed for $6,500,000. Ultra luxury properties like these are now entering the Niseko market.
While prices near $15,000 per square meter were once foreign to the Niseko area, things are quickly changing. Internationally renowned developers are entering the market and raising the bar for luxury in the Aspen of Japan. This ultra-luxurious standard is already being adopted, with newly built homes in The Pavilions Niseko listing for more than $6,000,000. As Niseko's fame continues to spread, it seems that these prices will become the new normal.
Check back soon to learn about the rise of luxury real estate in Niseko and its implications for the future in the next edition of The Niseko Brief.