Xi Jinping has declared war on pollution, and he means it. Thirty years of heavy industrialisation has made the environment a hugely salient political issue. Despite being chastised as one of the worst environmental offenders, China is quietly undergoing a green revolution.
Mongolia is closely tied into the Chinese economy. Over 90% of Mongolia's exports go across its southern border, the vast majority headed for Chinese factories. How is Beijing's new direction going to impact key Mongolian industries?
Coal:
With coal, the picture is nuanced. 2017 saw the volume of Mongolian coal exports to China surge by 27% off the back of fresh sanctions on North Korea and environmental restrictions in northern China, which limited domestic supply by allowing coal mines to operate only 276 days per year[1]. Supply conditions have in general been favourable to Mongolia. China's demand for coal, however, is undergoing change.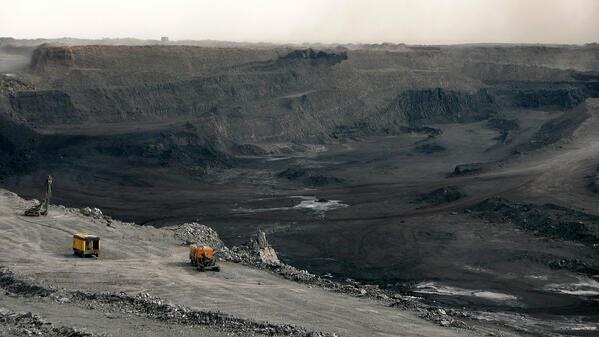 Xi Jinping is acutely aware of how sensitive an issue pollution has become in China, and has sought to wind down China's use of fossil fuels. Part of this agenda has been to limit domestic production. But part of it has taken the form of limiting industrial output in certain provinces, especially those around Beijing like Hebei and Shandong. Last year, coal-hungry steel mills in these provinces had their output strictly limited in order to hold back the tide of smog that descends on the capital each winter.
Despite drastic action around Beijing, China's transition away from coal will be gradual. For one thing, Xi recognises the key importance of heavy industry in hitting GDP targets. This has meant that winter cuts in the north of the country have not translated into a wider pattern. China's crude steel production is predicted to increase by 4.8% this year. Indeed, these environmental restrictions have simply moved heavy industry elsewhere, to less established industrial regions such as Heilongjiang or Yunnan.
From Mongolia's perspective, steps can be taken to offset this gradual transition. First, the government is working to streamline border procedures with China. Currently, stringent anti-smuggling measures at the Chinese border lead to huge backlogs. Mongolian customs agents have redoubled their own anti-smuggling efforts in order to counter this. This should help Mongolia to maximise its export output to China. Similarly, productive cooperation with the Chinese in both the One Belt, One Road initiative and a proposed FTA could facilitate achieving this goal.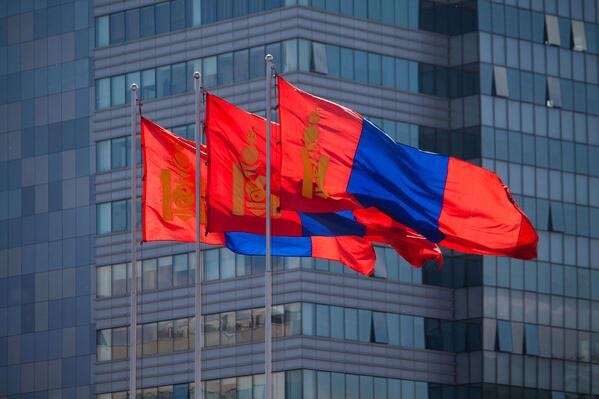 Copper:
With copper, conditions are more clearly favourable to Mongolia. In the short run, copper's substantial price rally is due to supply disruptions. A 43 day strike at in the Escondida copper mine in Chile, the world's largest, has contributed to a major copper price rally in 2018. Bloomberg Intelligence estimates that ongoing disputes represent 2.6m of the annual 22m tonne global copper supply.
Healthy demand in China will complement these supply disruptions to drive Mongolia's copper industry forward. China accounts for around 40% of global demand. Two key trends will underpin this expansion.
First and most obviously, GDP growth of around 7% this year indicates that China's manufacturing industry will continue to support Mongolia. The International Copper Study Group (ICSG) estimates that Chinese copper demand will grow by 3% this year[2].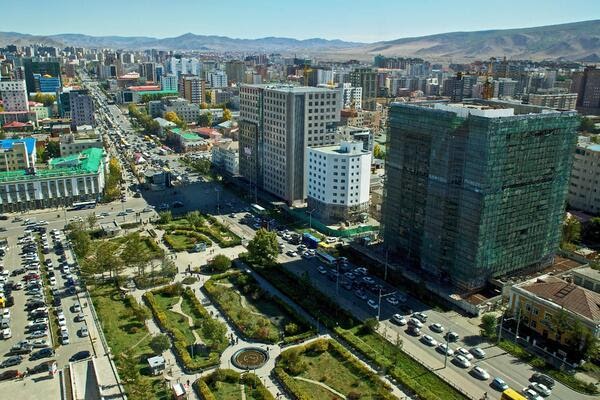 More interestingly, the way in which China consumes copper is also evolving. The flipside of Xi Jinping's push to clean up China is that it will add impetus to the global green energy industry. Recently, the government initiated the Made in China 2025, an agenda to transform China into a hi-tech powerhouse, focusing on industries such as aviation, robotics and clean vehicles. This will require large amounts of copper to upgrade and create green technologies, such as so-called 'smart factories' or electric vehicles. China is estimated to have installed 55 gigawatts of solar power capacity in 2017, making its solar facilities by far the world's most powerful.
At the same time, Xi's environmental ambitions have seen 24 types of foreign waste banned in a bid to limit the damage done by the huge waste processing industry. Foreign scrap metal has also fallen under this ban, meaning that China has to produce more fresh metal. Recently, Bloomberg reported that Chinese imports of raw copper rose by 37% in May with respect to last year[3].
The upshot of this is that the environmental policies that could squeeze Mongolia's coal industry offer a major opportunity for Mongolia's copper export industry. With the imminent completion of Oyu Tolgoi and Mongolia's proactive cooperation with Beijing on infrastructure improvements, Ulaanbaatar looks well placed to capitalise on internal developments in China.
[1]https://www.economist.com/finance-and-economics/2018/01/05/as-china-gets-tough-on-pollution-will-its-economy-suffer
[2]https://investingnews.com/daily/resource-investing/base-metals-investing/copper-investing/copper-fundamentals-driving-technological-economic-growth/
[3]https://www.bloomberg.com/news/articles/2018-06-11/top-copper-miner-weighs-early-sales-amid-china-buying-anxiety