Today, Charlotte, North Carolina, is the second-largest financial industry city in the United States after New York. Its meteoric rise to maintain the number 2 spot in American banking importance is thanks to the savvy creation of Bank of America. The major player on the international investment and retail banking scene that we know today, Bank of America was born out of North Carolina's individuality of state law. While the rest of America's states upheld that no bank could hold multiple branches within a state, let alone across state borders, North Carolina did not share in this limitation. In efforts to maintain credit lines to farmers who produced vitally important supplies for the state and nation, North Carolina was the first state to permit the expansion of retail banking within the US. Charlotte's status as a financial hub and its reputation for start-up ventures in the modern age as the home of capital outside of New York could be attributed to this historic legal loophole. As banking grew in Charlotte, bankers came to reject the idea of pandering to Wall Street for capital and sought to change the way banking was conducted. Several decades later, Bank of America was formed through the merger of the North Carolina National Bank, the state's largest provider.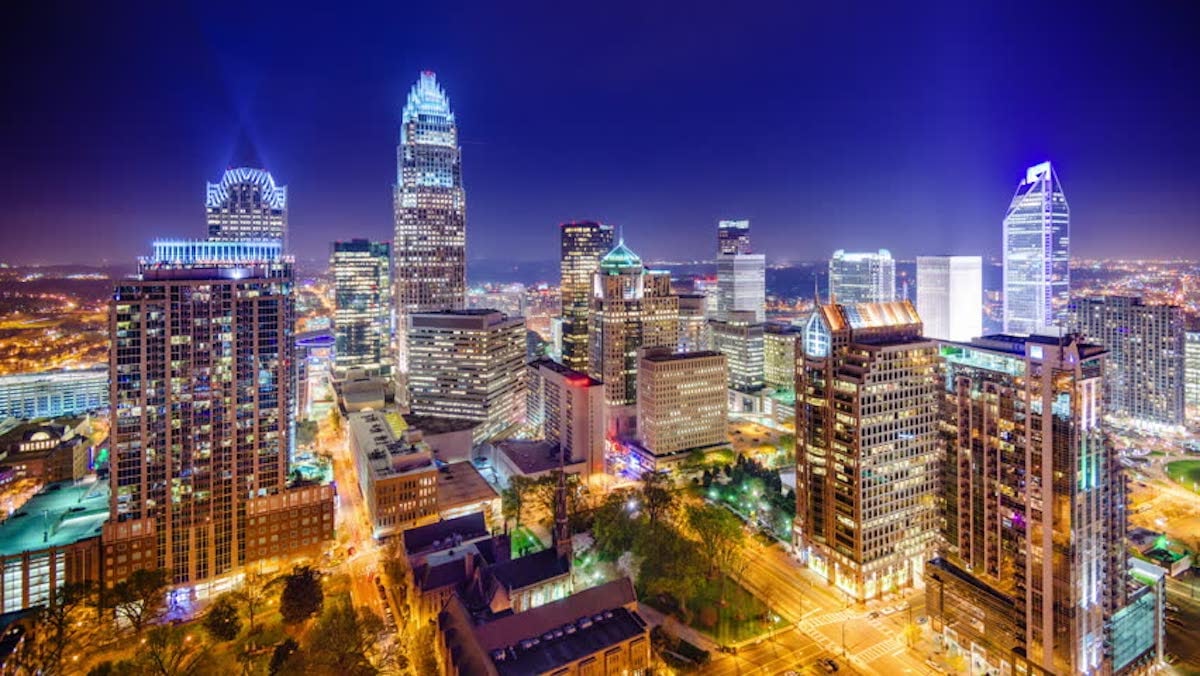 Northeastern University
Charlotte is showing no signs of slowing in its quest to be an even more influential financial hub. With more banks moving to the richly named 'Queen City', Charlotte seems on track to achieve its goals. According to the Charlotte Regional Business Alliance, there are some 82,000 employees in the finance and insurance industries in the city.
Despite understandable setbacks in the development of financial services due to the 2008 financial crash, Charlotte has shown significant growth since 2000. The data from the Bureau of Labour Statistics elucidates this point clearly - there has been a 47.7% increase in the number of financial industry jobs since 2000 in Charlotte, compared with only 11.7% for the US in its entirety.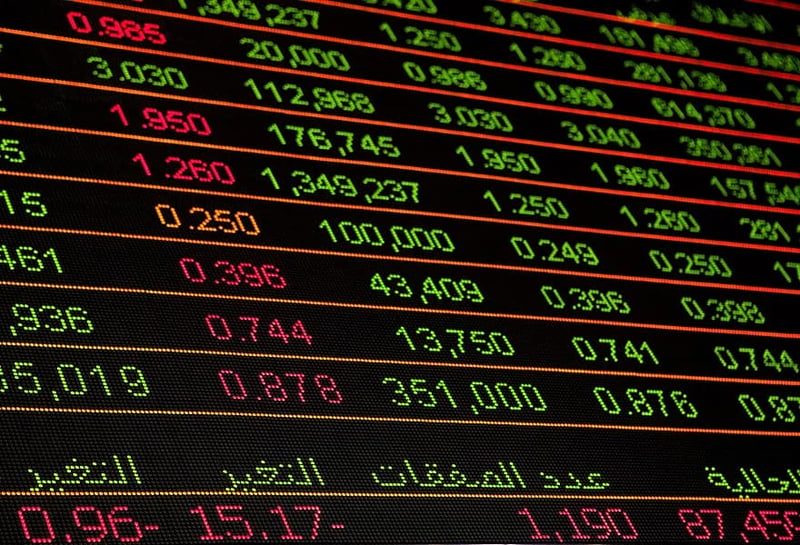 Charlotte's aforementioned cultivation of start-ups is thanks to the history of capital lending in the state. In recent years, funding has been largely, but not exclusively, channelled to the rapidly rising and increasingly influential fintech industry. The city's thriving financial technology industry is playing a role both domestically within the United States and also, crucially, internationally. With technology playing a vital role in almost all aspects of investment and retail banking nowadays, banks are attracted to Charlotte's fintech, data science and educational programmes. Jonathan Hartsell, the Head of Digital Business Development at Wells Fargo states "Growing fintech talent and resources within [Charlotte] benefits all of us as we seek to accelerate innovation in our industry". With Charlotte as one of the major investors and incubators of innovative fintech, Charlotte's stock is on the rise. With banks looking to open secondary headquarters, engaging in large M&A deals and develop talent within the city, it is not a case of how Charlotte will develop in coming years but rather what the city's potential could be.
In the past 25 years, bankers have looked to Charlotte as a better lifestyle than New York, with its lower taxes, agreeable Southern climate and progressive financial services industry. The deluge of banks establishing major offices in Charlotte over the past 20 years could be compared to the rise and dissemination of Silicon Valley and its secondaries. For example, there is Austin, Texas (check out the Propeterra Research Centre for more information on Austin, Texas), now nicknamed Silicon Hills, as a secondary to the environment of San Franscisco's tech scene. Austin is booming and real estate prices in the last decade have soared thanks to a new wave of demand that has shaped the city for the future. Charlotte, with its crucial fintech industry and significant financial backing, could be set for a similarly meteoric rise in real estate demand.
To find out more about the real estate opportunities in Charlotte, North Carolina, either for investment or for the future of your family, contact Propeterra today.