As the capital of Wales, Cardiff has long been its administrative hub and cultural heart. More importantly, the city is an economic powerhouse, home to world-class organisations such as the BBC, the Bank of Wales and British Airways Engineering. The city's continual reinvention and regeneration has led not only to a more vibrant, improved city environment, but also to improved competitiveness and desirability compared to other UK cities. But how has this impacted Cardiff's property investment environment?
With three universities in Cardiff alone, residential property that can be rented to students has long been a savvy choice for the independent investor (see Propeterra's recent article on the student rental market). The city also has a high number of young professionals, providing a foothold for one of the newer types of investment, Build to Rent. As the name suggests, these are developments specifically aimed at the rental market, rather than owner-occupiers. Many of them are designed as mini communities, with communal areas such as gyms, games rooms, dining and work areas and concierge services. In 2019 L&G signed a contract to invest £400 million into Cardiff's Central Square regeneration project - the largest privately funded development in Wales.(Inside Housing) This mixed-use development will include over 300 BTR apartments, as well as office space and a new bus station. The Capital Quarter development is another project to include BTR, with Grainger's £57 million investment into 307 rental homes announced at the end of 2019. If these are successful, we can expect many more BTR projects to follow.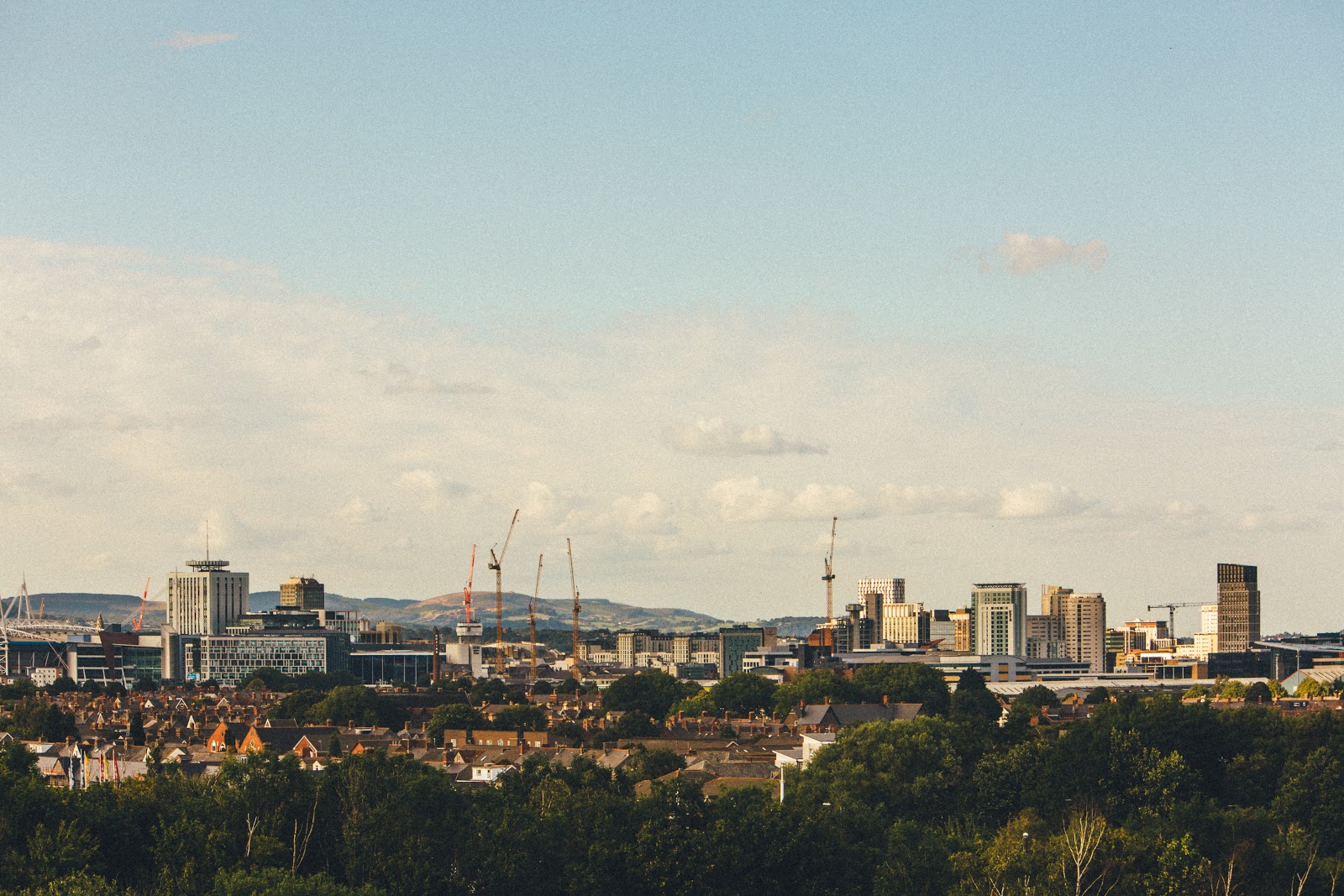 With so many big companies based in the city, another key investment area is office space. Cardiff investment volume in offices has increased substantially over the last ten years, from around £50 million in 2010 to just under £300 million in 2018.(Knight Frank) Certainly there have been some impressive deals in recent years, such as the acquisition of Cardiff Waterside by Global Mutual in 2018, for £84.5 million.(Knight Frank) And as new employers flock to the city, demand for office space is likely to rise substantially, particularly in the tech and creative sectors. Fintech companies Starling and Monzo have both taken up space in Cardiff recently, as well as accelerators such as Innovation Point's Digital Dozen, and Natwest's Entrepreneur Accelerator. The government is encouraging entrepreneurs with Cardiff's own internet exchange and superfast broadband programme, and a constant flow of new talent from the city's universities is a further inducement. With employment growth in this sector projected to rise, some specialists are forecasting a lack of supply when it comes to suitable office space - potentially providing an opportunity for investors. There seems to be no doubt that the 450,000 square feet of speculative Grade A development currently in the pipeline will be sorely needed by the time construction is completed.