Bunch after a weekend's morning walk is one of modern life's simple pleasures. A pastime enjoyed by many, so much so that recently urban centres have seen a dramatic rise in demand for it. No longer is brunch solely the age-old hotel debate of continental or buffet breakfast, rather each brunch café or restaurant offers their unique take, separating themselves from the crowd. Sweet treats like waffles or french toast, selective coffees, vegan options and the homage to eggs are all well represented by brunch outlets. In Orange County, the suburban, SoCal lifestyle and the warm sunshine with a hint of Pacific breeze, have made it a hotspot for great brunch options. To find your spot for the weekend ahead, check out our guide below to the best brunch spots in Orange County, California.
Cha Cha Latin Kitchen
Head down to the Brea Gateway Centre for a vibrant, buzzing atmosphere and great Latin cooking at Cha Cha Latin Kitchen. For those that enjoy a boozy brunch, their Champagne Brunch service is more than just a meal, enjoy glasses of bubbly alongside delicious food and some swinging live music. As an extra, diners can upgrade to the bottomless mimosa brunch, which is great for parties and large groups letting loose. The meal special itself consists of three courses: chips and guacamole, a starter of salad, soup or more, and an entrée of traditional Mexican enchiladas or tacos. This fun spot has an electric atmosphere, so if you're looking for a weekend-morning fiesta, this may be the one for you.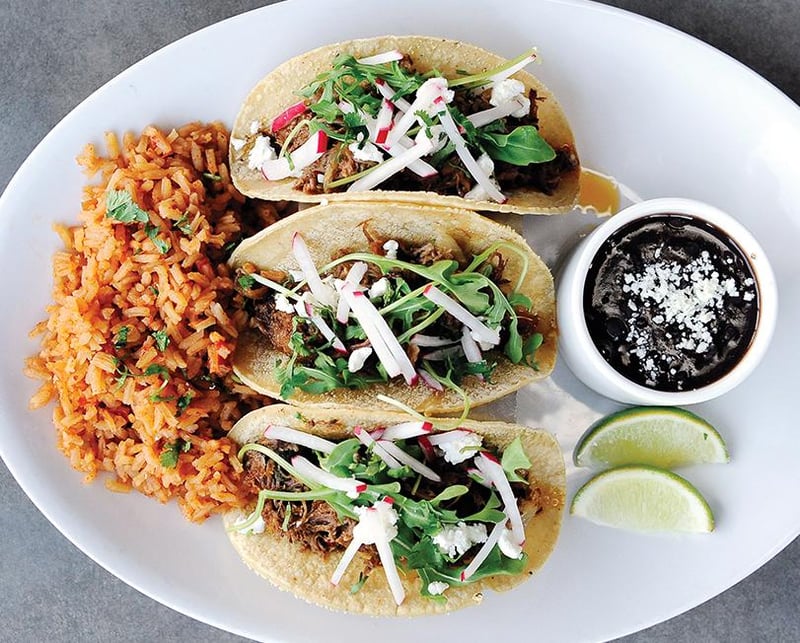 OrangeCoastMagazine
Memphis Café
Specialising in the very best of Southern cuisine and all its comforting flavours, then pop down to Memphis Café in Costa Mesa, just behind Newport Beach. Offering the perfect medley of breakfast and lunch items, Memphis encapsulates that innocent indecisiveness that made brunch fun in the first place. Try the sweet and savoury buttermilk fried chicken and waffles, the crawfish omelette or the Southern-style eggs for a true taste of the creole-inspired South. Visiting on a Sunday is recommended to get the bang-for-your-buck deal: $4 mimosas or $6 bloody Mary cocktails with every entrée.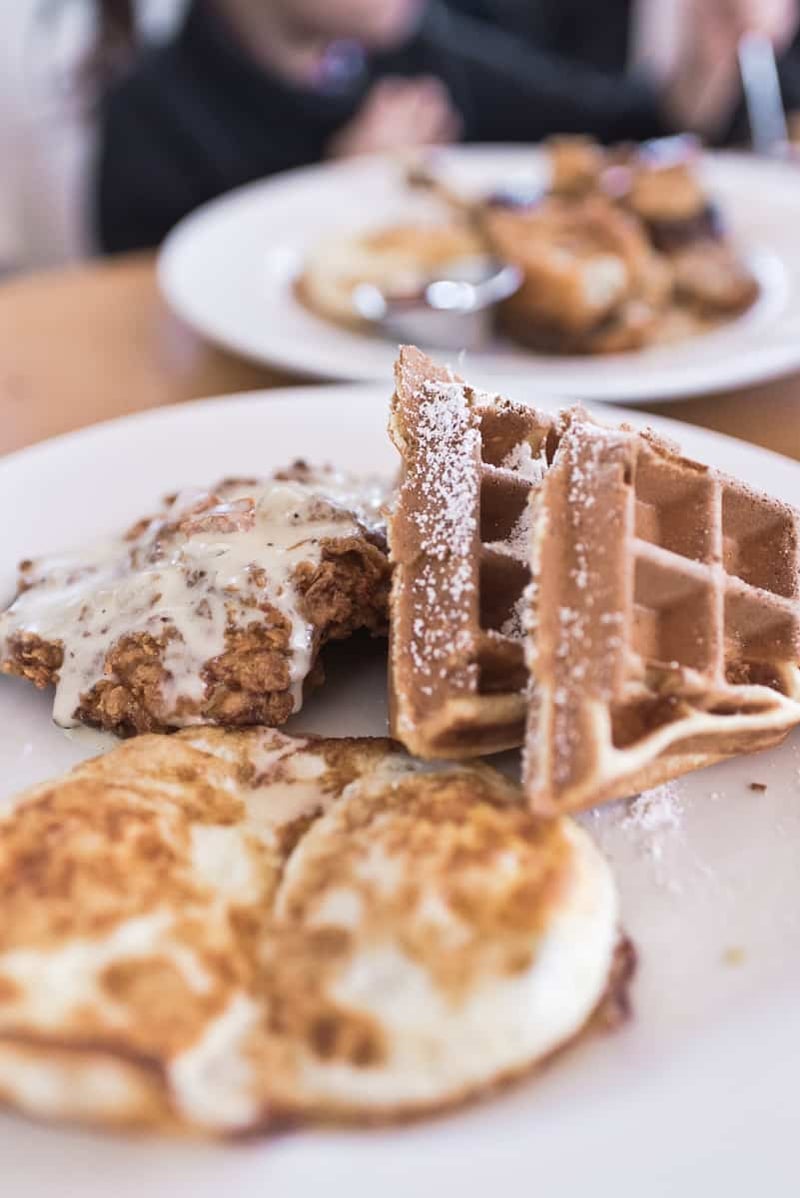 LisaHuChen
The Beachcomber Café
The Beachcomber Café is blessed with an unrivalled location, surpassing all its competition for a meal that matches the quality of the view with a stunning view. Sitting in the heart of a 12 acre park with quaint beach cottages scattered around the grounds, Beachcomber is effectively right on the sand. Enjoy a classy menu of great variety, from light lunch options like griddled artichokes to coconut-macadamia pancakes, a real treat. Fill your morning with a stroll around the Crystal Cove Historic District before hopping on the handy shuttle bus to take you to the café, where you can luxuriate in a delicious meal and stunning Pacific Ocean view. Make sure to book in advance as this is a highly popular spot amongst the Orange County locals and travellers.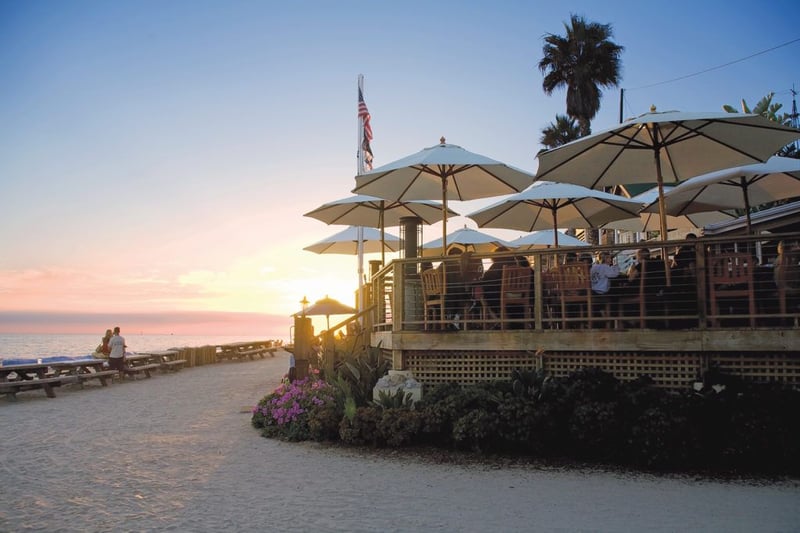 Pintrest
Early Bird
For those who, as the name suggests, like to get the worm. In this case, the worm happens to be a delicious brunch for the early risers. The café's philosophy is one of pure culinary skill. Every morning, each and every dish is made from scratch using organic ingredients. The dedication to the flavour and authenticity of each dish can be savoured in each mouthful. Their most popular dishes, eggs Benedict and French Toast, exemplify this philosophy and deliver with great flavours and panache. What is particularly special about Early Bird, alongside their 'from-scratch' philosophy, is their coffee. For caffeine aficionados, Early Bird is the place to come. They import globally-sourced green coffee beans that they roast daily to preserve the authentic tasting notes of deep, cocoa richness that make a cup of joe so enjoyable.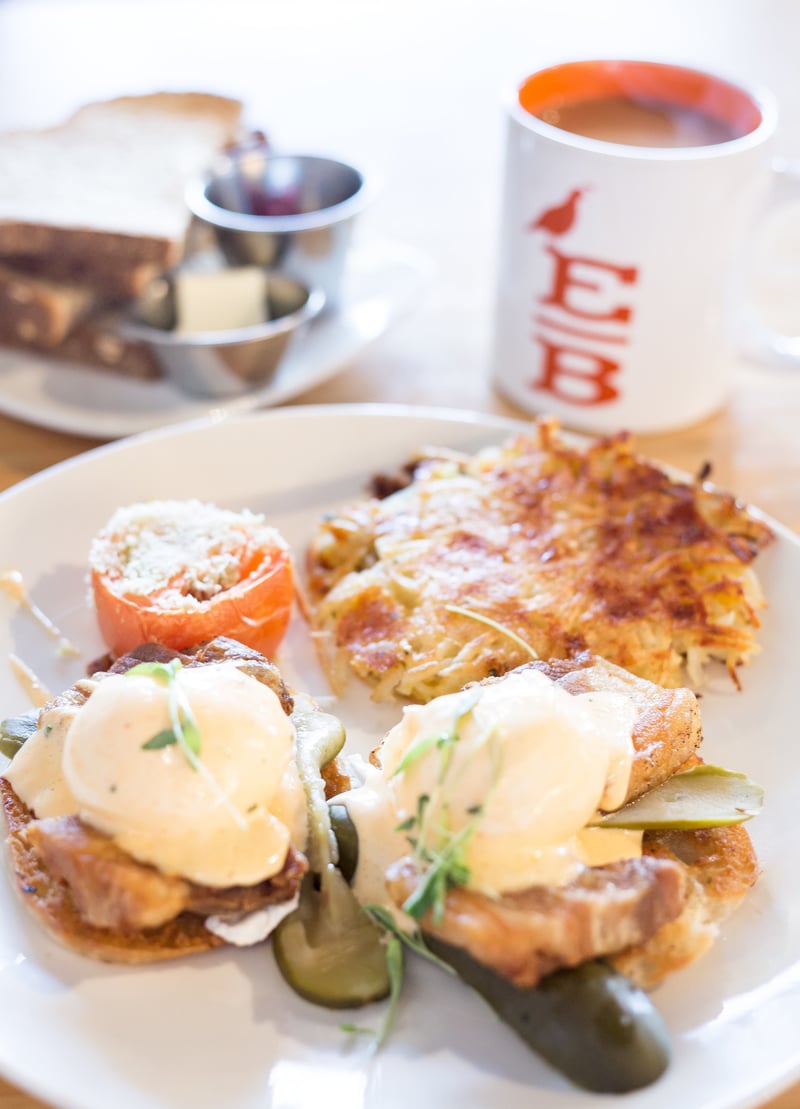 ActuallyPrettyGood
Blackboard Bistro
This quaint, historical café is set in an old school building in Seal Beach, complete with signature, vintage blackboards and themes menus for a fun, quirky brunch setting. The brunch menu, referred to as 'homeroom' as a throwback to school days long gone by, sports an enticing selection of dishes all of which are freshly made from scratch, as it should be. The Blackboard Bistro schoolhouse is the perfect place for a delicious meal in the heart of Orange County's fun Seal Beach area and well situated for a walk along the beach or some shopping in town afterwards.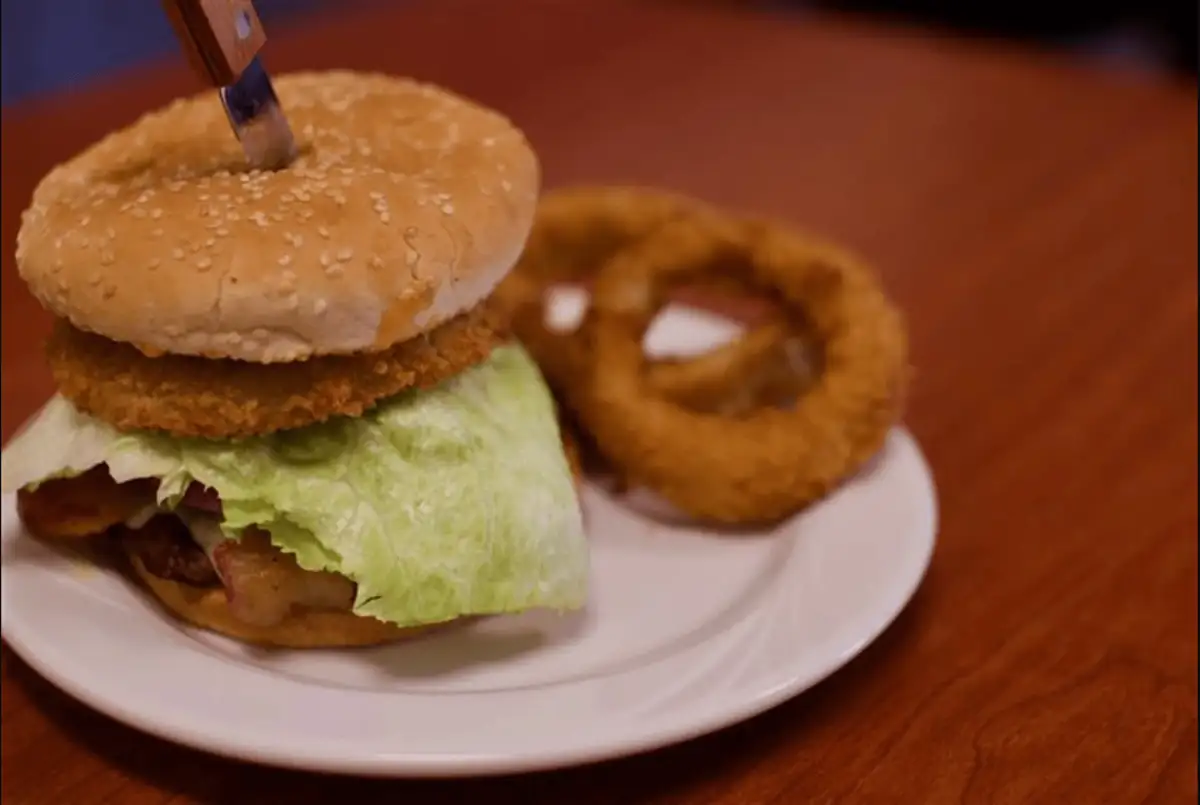 BlackboardBistroSealBeach
Enjoy all that Orange County has to offer, from the sun, sea and sand to the delectable restaurant options, shopping centres and suburban lifestyle. For assistance in fulfilling your American real estate dreams, contact Propeterra today. Propeterra, your global real estate advisory.