Birmingham is a city which is often overlooked; lacking the presence of Manchester, or the coolness of Bristol, it is often relegated in people's minds to the status of just another Midlands city. However, underestimating Birmingham would be a huge mistake - this unassuming city in fact has the biggest population, and the biggest economy, of any city in the UK after London. Not only that, but the population is one of the youngest and most diverse in Europe, with 40% of residents under the age of 25. Along with 65,000 university students, this makes Birmingham an incredibly lively and diverse place, ranked number one city, after London, for quality of life in the Mercer Quality of Living Report in 2018. So why are businesses flocking to Birmingham, and what are the effects on the city's office market?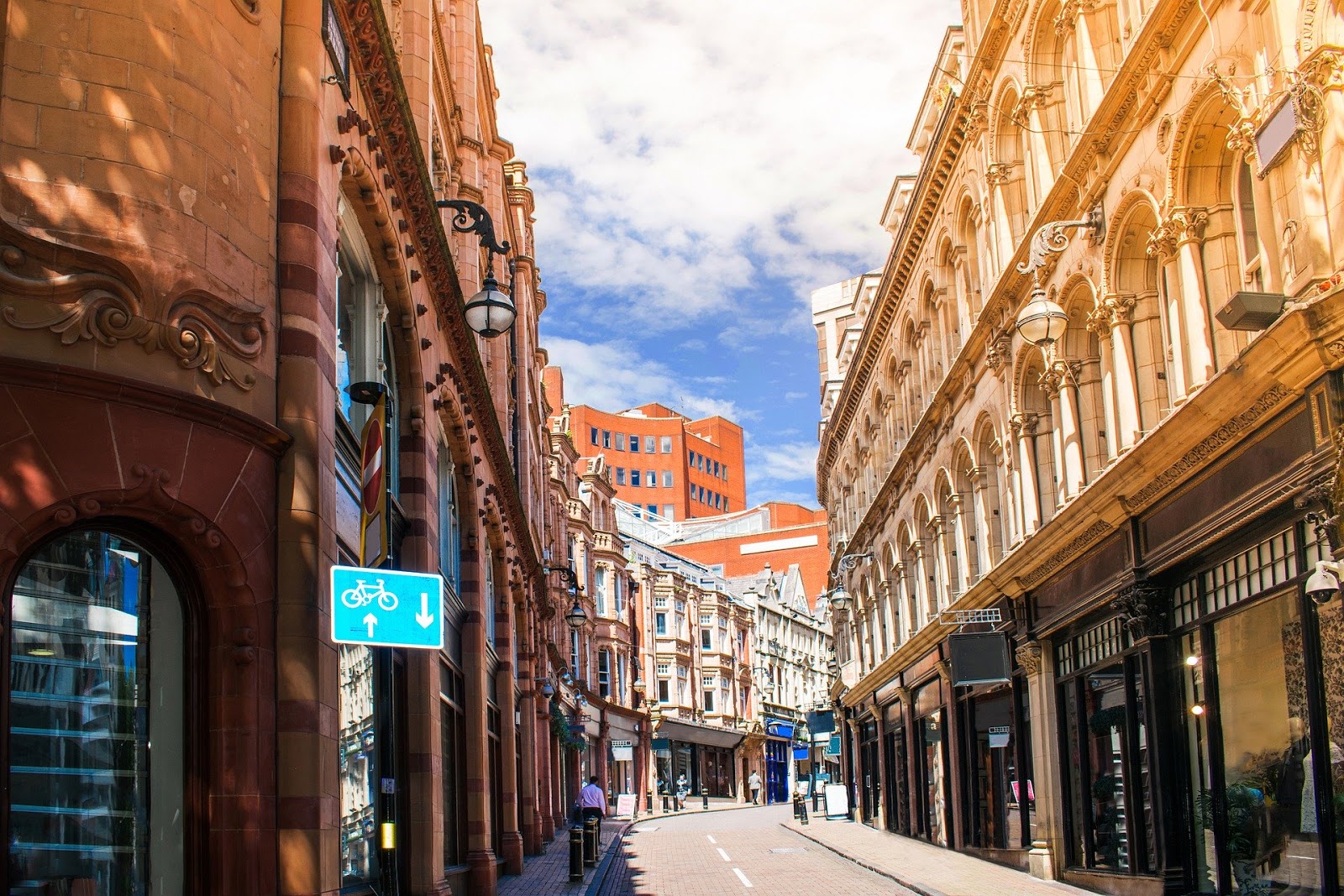 One reason for the growth of business in Birmingham is the Midlands Engine Investment Fund, which provides commercially focussed finance and investment to boost small and medium business growth in the region. The aim is to realise the area's potential to achieve economic growth through enterprise - and it seems to be working. Birmingham was named the UK's most entrepreneurial city in 2016, and it's easy to see why - in 2018, 18,590 new businesses were created in Birmingham[1] - more than in any city except for London. Birmingham is also becoming one of the UK's major tech hubs, with over 6,000 tech firms employing some 38,300 people.[2] Organisations like Silicon Canal are aiming to create a world-class 'tech ecosystem' in Birmingham, with developments like Innovation Birmingham leading the way in providing co-working spaces, incubation and acceleration programmes for science and technology businesses.
And it's not just new companies who are flocking to Birmingham. The city centre is a hub for multinational and blue chip companies, drawn by cheaper property prices, a plentiful supply of fresh talent, and Birmingham's central location and excellent transport links. The number of highly-skilled positions has risen by 17% in the last 5 years[3], and companies who have relocated parts of their business include such hard-hitters as Barclays, PwC, Deutsche Bank and RBS.
So what's the effect of all this booming business on the office market? With the increased number of tech and start-ups in the city, co-working is on the rise - US giant WeWork alone accounted for 22% of office take-up in 2018, which rose to 29% in 2019. This incredible commitment was the largest made in a single quarter ever in the Birmingham office market - only superseded by BT's new premises at Three Snowhill, which went through in Q1 2020. The office market in general has remained strong, with average rents of £33.50 per square foot in 2018, increasing from £28.50 over the last five years.[4] A total of 780,095 square feet of transactions took place in 2019, with the largest taking up a significant proportion of this, such as HSBC Headquarters, at 225,000 square feet. HMRC has also signed a 25 year lease to take 238,988 sq ft at 3 Arena Central, a brand new office development in the heart of Birmingham. Around 3,600 public servants are scheduled to move there from 2020.[5] Take-up of Grade A office space currently comprises 50% of the central Birmingham market, but there is a severe restriction of Grade A supply in the city, which is currently at a historic low. There are many developments in the pipeline, such as 5 Centenary Square, which will have 170,100 square feet of office space and is due for completion in 2021. However, a significant proportion of these have been pre-let, such as One Chamberlain Square, which comprises 172,000 square feet of office space but has been entirely pre-let to PwC. In other parts of the city, such as the Jewellery Quarter, there is a lack of supply, in part due to office buildings being converted into apartments as these fringe areas become more desirable as residences. As a result, many companies are turning to refurbished offices instead.
So where next for Birmingham? With many landmark events scheduled, such as hosting the Commonwealth Games in 2022, and the renewed commitment to HS2, demand for Birmingham is sure to continue on its upward trajectory. It seems like this 'Birmingham boom' is set to grow and grow.
[1] Savills
[2] Silicon Canal
[3] Knight Frank
[4] Savills
[5] HMRC