Edinburgh and Glasgow are the two great Scottish cities, one east, one west. But which is the place for you? We compare both locations - read on to find out which comes out on top!
Cost of Living
You may want to move to Scotland - but can you afford it? While Edinburgh boasts some of the highest house prices in Scotland, Glasgow has traditionally been considered more affordable. In fact, in the last five years Glasgow house prices have risen dramatically, but it's still one of the top 20 most affordable cities in the UK. The cost of living in the two cities is similar; a 2014 study of university students found that it was slightly more expensive to study in Glasgow than Edinburgh. Today, however, a pint, whether of milk or beer, will set you back slightly more in Edinburgh.
Winner: Glasgow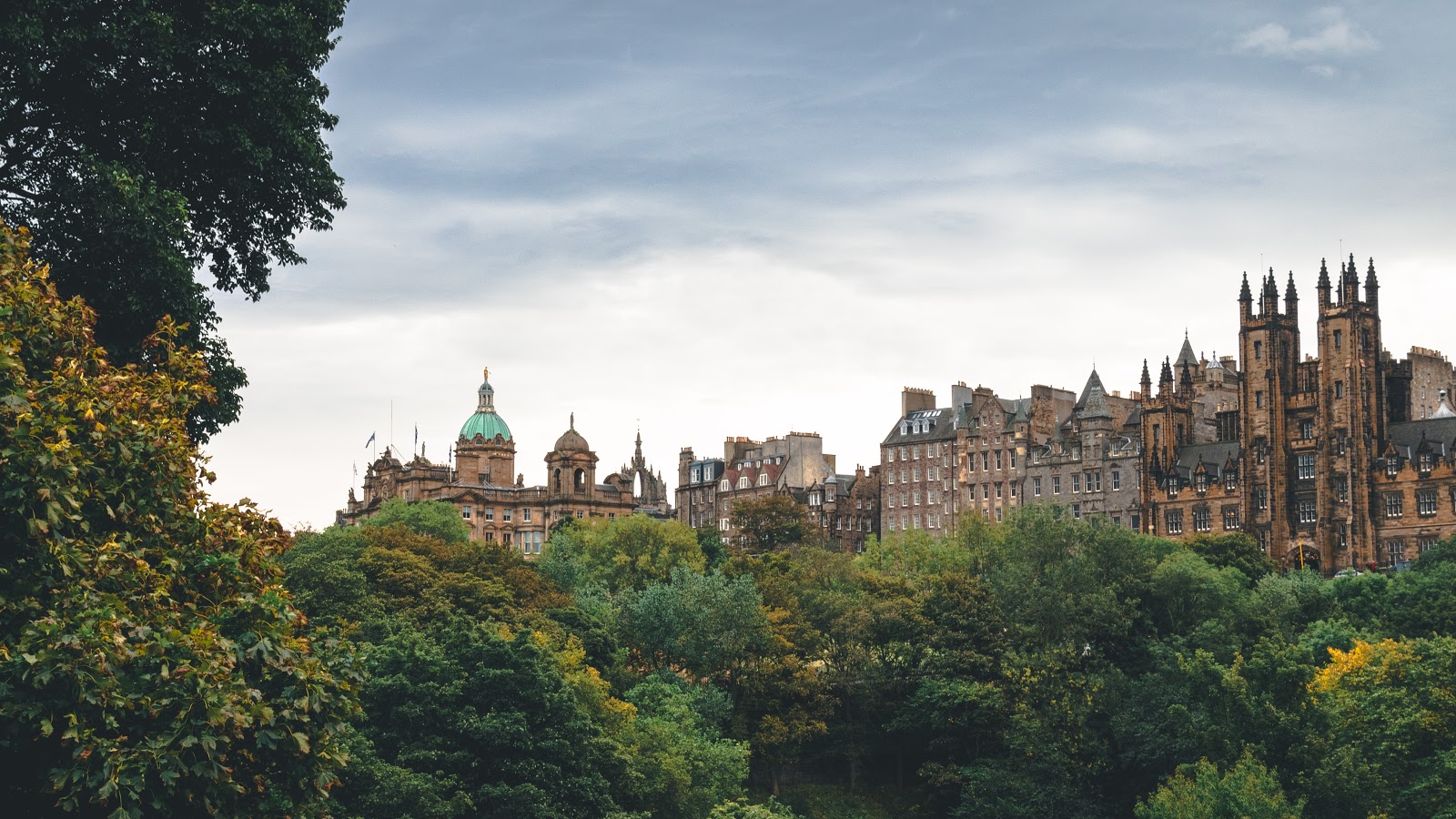 Will Edinburgh win in the Battle of the Cities?
Weather
Let's face it - this is Scotland, so if you're expecting balmy temperatures and non-stop sunshine, you're in the wrong place. Glasgow pips Edinburgh to the post in terms of warmth, with a slightly warmer annual average temperature; but along with that comes plenty of rain. In fact, Glasgow has nearly twice the number of rainy days per year than Edinburgh - or anywhere else, bringing it the accolade of being the UK's wettest city.
Winner: Edinburgh
Food
Glasgow may be famous for the slightly dubious culinary delights of macaroni cheese pie and deep-fried Mars bars, but a new generation of restaurateurs are revolutionising the city's eating habits. Try Bilson Eleven for an 8-course tasting menu featuring Scotland's finest local produce, or Julie's Kopitiam for the Masterchef contestant's Malaysian delights. For fine dining, though, Edinburgh has the edge, with no less than four Michelin-starred restaurants. Visit Condita for an intimate dining experience featuring organic wines and vegetables from the restaurant's own garden, or head to Number One for a traditional romantic dinner featuring luxury ingredients such as scallops and langoustines.
Winner: Edinburgh
Nightlife
They certainly know how to party north of the border, and Edinburgh is no exception, with a plethora of nightspots to choose from. For traditional folk music stop in at Sandy Bell's, or try The Jazz Bar or Sneaky Pete's for something a bit more alternative. There are plenty of upscale bars to choose from too; check out the rooftop terrace at Cold Town House, or the Royal Dick, with its microbrewery. For a real night on the town, though, Glasgow has it all, with more club nights, DJs and residencies than anywhere else in the UK apart from London. Head to Sub Club for the world's longest-running underground dance club, drop into Stereo for gigs, or dance the night away at Cheetah, the heart of Glasgow's exploding EDM scene.
Winner: Glasgow
Attractions & Culture
Glasgow isn't short of attractions; its imposing architecture and Scottish charm are enhanced by an array of places to visit, such as the Glasgow Gallery of Modern Art, Glasgow Cathedral, and the Mackintosh Trail. But there's a reason Edinburgh is so popular with tourists - and that's because there's just so much to see and do here. The famous castle is a must-see, of course, but there's also the stunning old town, Holyrood Palace, and Arthur's Seat, if you can handle the climb! Add in a plethora of museums and galleries such as the National Museum of Scotland, the Scottish National Gallery and the Scottish National Gallery of Modern Art, and you can understand why this city draws the big crowds.
Winner: Edinburgh
Green Spaces
Even with its compact city centre, Edinburgh still manages to pack in the green spaces - Holyrood Park is a pleasant place to while away an afternoon, as is the Royal Botanic Gardens. Or, for something more wild, it's easy to get out of the city and head to the coast or the hills. Glasgow, on the other hand, with its industrial heritage, may not seem to you like the obvious spot for green spaces - but you'd be wrong! The name Glasgow means 'dear green place' and the city is one of the greenest in the UK, with 13.5% of its total area being accessible green spaces, including more than 90 parks and gardens which are open to the public.Hikers can head to Catkin Braes, or explore the petrified forest at Fossil Grove.
Winner: Glasgow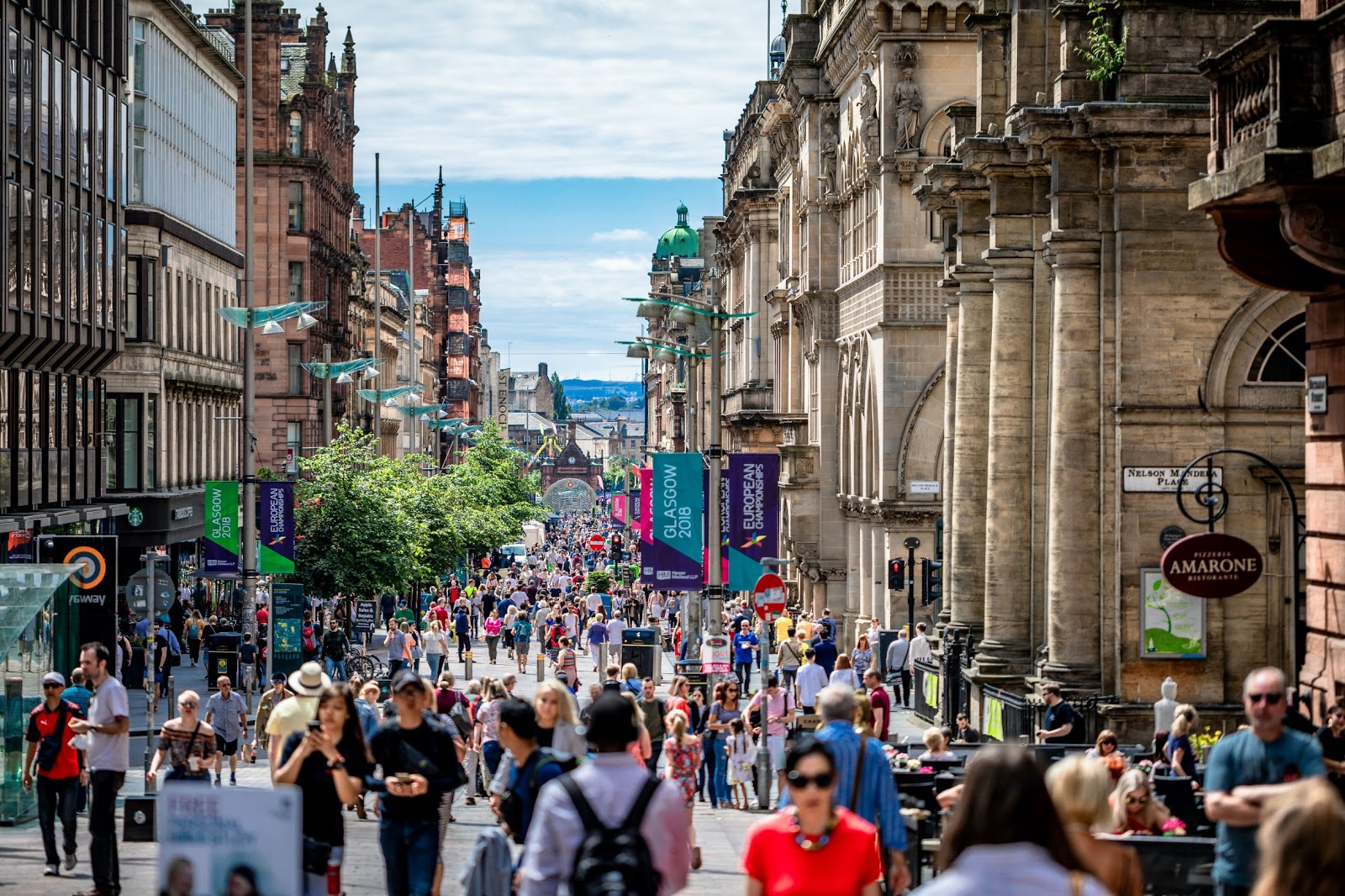 Or will Glasgow come out on top?
And the winner is…
It's a draw! OK, so this may seem like a cop-out, but the truth is that there are just too many great things in each of these cities to choose an overall winner. Whether you're looking for buzzing nightlife, great food, or getting that culture fix, both cities seem to have it all - so the decision is yours.