San Diego is renowned for its craft beer microbreweries and independent labels that produce funky-flavoured, malt-heavy IPAs. But, we ask, there must more to this vibrant city than simply the trusty beer? In recent years, San Diego's bar scene has blossomed into a varied and exciting landscape of oceanfront lounge bars with instagrammable skyscapes, beachfront tiki bars and enticing dens of drinking inquiry. Get the low-down on the hottest spots in San Diego with this quick and easy guide to the best bars in 'America's Finest City'.
Level2 at The Cove
Fortuitously situated above California Modern, one of San Diego's best eateries, Level2 is a sleek, modern spot for a classy drink overlooking the beautiful expanse of the Pacific Ocean. The bar's operator, Stephen Kurpinsky is a talented mixologist, creatively engineering a fun, intriguing menu of classic and innovative cocktails. For instance, delve right into the midst of Kurpinsky's unbridled creativity with the Sea3 margarita. This ocean-inspired beverage has seaweed-infused ice cubes that, when releasing their flavour, season the drink with a salty morishness that compliments its citrus and boozy qualities perfectly.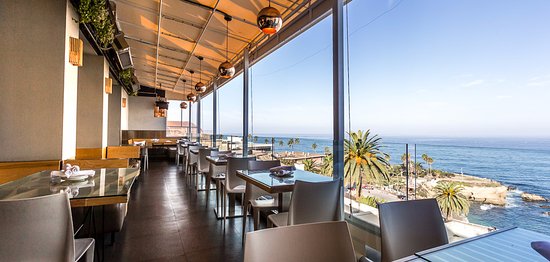 TripAdvisor
The Nolen
Do not judge The Nolen by its less than glamorous location, for it is a credit to itself that will make you forget the setting in which it is located. Situated atop the Courtyard by Marriott San Diego Gaslamp/Convention Center, The Nolen is accessible through an elevator from 6th street that takes you right to the bar's foyer. The bar features a flowing open-floor layout with optional open-air lounge and great views of the city. The bar utilised locally sourced alcohols from some of the regions top independent and small-scale producers to create unique tasting cocktails, even with the classics.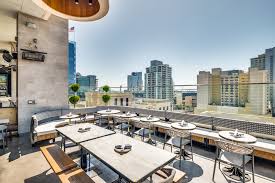 TheNolenRooftop
Cowboy Star
Upon initial entry, you may feel Cowboy Star is just any other upscale steakhouse, but you would be fooled. In fact, it offers a fantastic selection of bar bites to enjoy with a well-devised menu of exciting and intriguing cocktails. The drinks are neither new nor old school, simply unique to Cowboy Star. Try the margarita with muddled green chilis or the Old Fashioned with Benchmark Bourbon, simple syrup and Fee Brothers bitters. Enjoy these lip-smacking cocktails alongside a bar bite of wagyu beef skewers or Pacific Northwest oysters.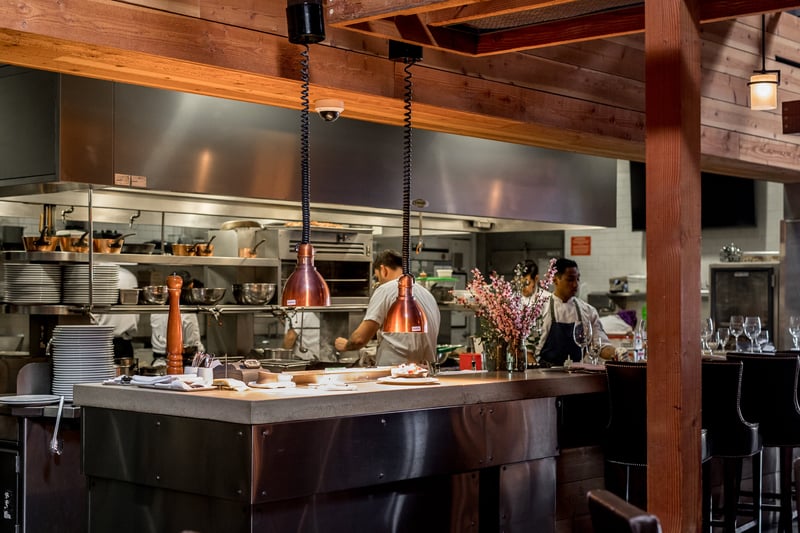 CowboyStar
Noble Experiment
The entrance to Noble Experiment is a little hard to find. This speakeasy is located behind beer barrels in the casual eatery, Neighborhood. Be prepared to wait in the overly dark waiting room as a pretence of mystique before entering this tiny, intimate bar. The bar is furnished with comfy leather chairs in booths or bar stools. Make sure to have a reservation before going as places fill up quickly. The drinks here are creative and different, the bartenders skilled and welcoming, all of which makes for a sophisticated drinking experience. Try the "La Guapa" with tequila blanco, chilli liqueur, lime and red pepper for a suitably Mexican homage. If nothing on the menu takes your fancy, inform the bartender what flavours you enjoy in your drinks, add in a line about shaken not stirred, and watch as they work their magic to produce something creative and unique to you.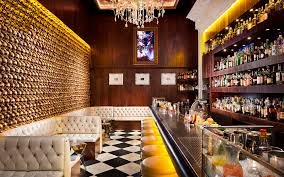 TravelandLeisure
Polite Provisions
Arguably San Diego's best bar, Polite Provisions was nominated for a James Beard Outstanding Bar in 2016, and it is clear to see why. The bar plays on a popular theme of the vintage drug store, infusing cocktails with bitters, herbs, spices and syrups for their supposed medicinal benefits as well as their taste. The legitimacy of the health benefits when drinking an alcoholic beverage is one to debate another time perhaps. Each cocktail is served in artistic fashion, with unique glassware and colourful floral toppings. Every item on the menu reads, looks and tastes delicious, so head down to Polite Provisions next time you're in San Diego.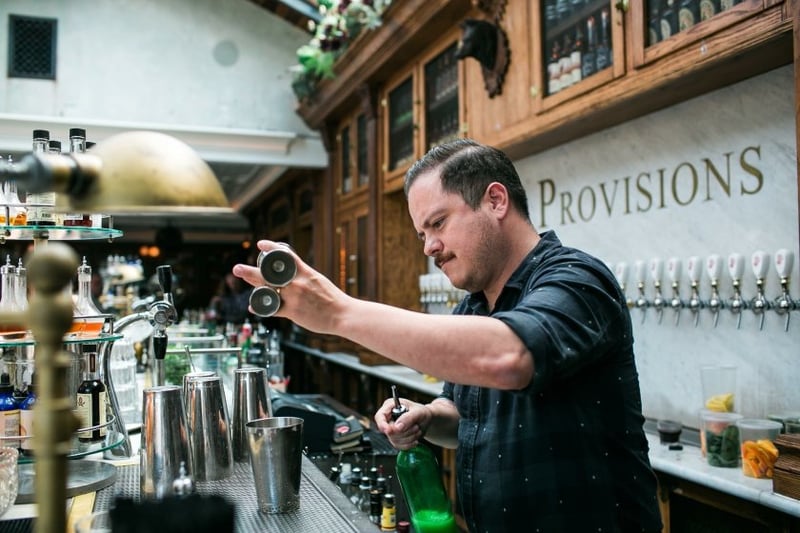 SanDiegoUnionTribune
San Diego's bar scene, much like its restaurant options, has matured brilliantly in recent years. With so many options available and a prosperous craft beer scene to match, it's no wonder people love spending time out and about in San Diego. To find out more about the opportunities to live in San Diego or invest in its prosperous real estate market, contact Propeterra today. Propeterra, your global real estate advisory.