Salt Lake City's conservative and religious past has often tarnished it with connotations of being a boring city, lacking in dining and entertainment opportunities. As Salt Lake has seen its downtown open up to modern, fine dining restaurants with more independent chefs and restaurateurs moving to the area, the dining scene has blossomed. The same can be said for the bar scene. As more young professionals and high-earners have moved to the area, the bar scene has drastically improved, providing hotspots for nightlife across the city. For the best bars in the new and improved Salt Lake City, check out our list below.
Under Current
Specialising in up-market, hand-crafted cocktails, Under Current is a chic, modern bar tucked behind the fabulous Current Fish & Oyster restaurant just off East Broadway Street in the heart of Downtown. Bar manager Amy Eldredge has been instrumental in making this bar the fantastic experience that it is, but she has also been indispensable in the wider Salt Lake City bar scene. She was also crucial to the rising popularity of ultra-modern Bar-X, sister bar to one of the best restaurants in the city, Table-X. The menu at Under Current is, like that of the restaurant, constantly changing. Upholding the same principles of seasonality and creativity as the restaurant, the cocktails are inventive and alternative. Whilst you can order the classics, try the drinks unique to Under Current for a delicious and unusual taste.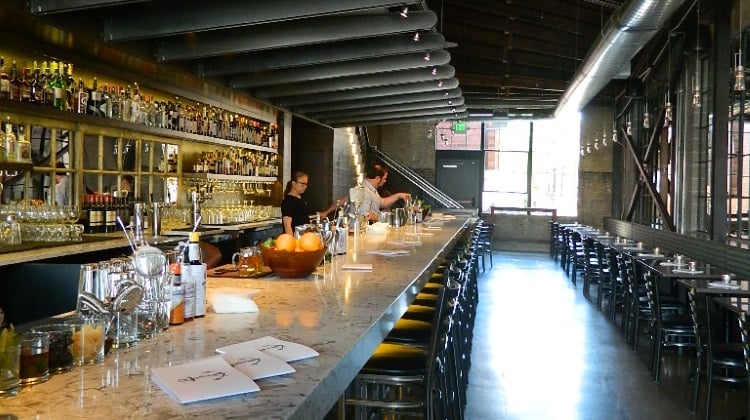 GastronomicSLC
Copper Common
Copper Common shares a kitchen with Copper Onion, a local restaurant that delivers gourmet crowd-pleasers like the Copper Burger, which incidentally is one of the best burgers in Salt Lake City. Enjoy your craft cocktail or local Utah-brewery beer alongside one of the sweet, savoury, salty bar nibbles for a simple, relaxed meal. The street-side patio is a lovely place to watch people in the summer months while sipping an ice-cold, beautifully balanced drink. The interior is well-decorated with sophisticated copper highlights around their floor-to-ceiling liquor shelves.

VisitSalt Lake
Purgatory
Purgatory is a popular spot that draws crowds of locals each night of the week. Its large outdoor patio is a hit in the summer, while its corner snugs and boardgames make for a cozy winter retreat. The extensive cocktail list is impressive and locally brewed Utah draught beers are always in high demand. For a taste of what this bar is all about, try the Hibiscus Mule, White Russian Hacks or the Smoky Loma. Pair these cocktails with some of the bars best bites including pork belly nigiri, bao buns or a side of buffalo fries. Their inventive drinks and nibbles menu has made Purgatory a talking point and destination for Salt Lakers from across the city.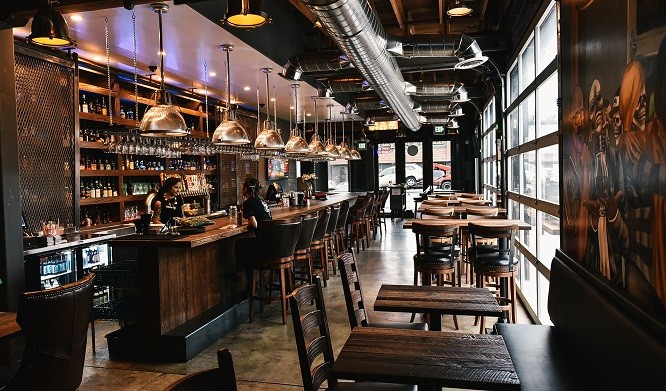 SaltLakeCityWeekly
White Horse
The White Horse is renowned for its extensive liquor options. Behind the bar, a floor-to-ceiling shelving unit houses hundreds of types of alcohol, from independent spirit distilleries to big name brands and quirky liqueurs, all of which play a role in the range of concoctions on offer. At White Horse, you will come for the drinks and end up staying for the bar bites. Enjoy oyster shooters, their in-demand patty melt sandwich or the odd-sounding but mouth-satisfying fried Brussel sprouts with pork belly, peanuts and a spicy mayo.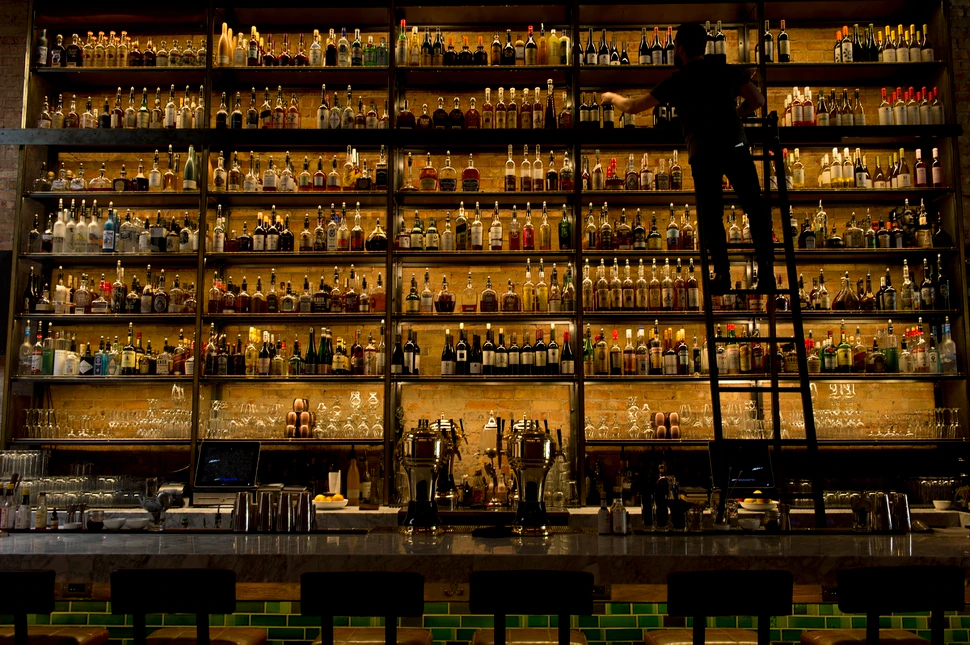 SaltLakeTribune
Water Witch
Water Witch deserves recognition as serving arguably the best cocktails in Salt Lake City. The cocktails are well-crafted artisanal delights that excite the senses. Sporting a neighbourhood bar atmosphere, Water Witch feels comfortable and unpretentious whilst also serving the best looking and tasting cocktails in the city. The constantly changing menu is testament to their creativity and ingenuity. With new flavours popping up all the time, you may find yourself going back week after week.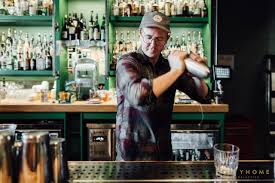 CityHomeCollective
Salt Lake City's bar scene is developing with variety and style. Its upmarket bars remain unpretentious whilst offering an elevated service and quality products. The bars have come to reflect the general comfort of the city, welcoming people into a friendly, sociable atmosphere that Salt Lake has needed for some years. The rise of the bar scene is indicative of another trend, that of the city's rising brand, its well-paid professionals and increased desirability. With Salt Lake set to continue this dramatic revitalisation, consider investing in its up-and-coming real estate market with Propeterra and fulfil your American dream.