Baltimore's harbours and waterfronts have been central to the city's identity and prosperity since the city's inception. They play host to Baltimore's crucial fishing and transportation industries, as well as acting as a social space that has been heavily utilised in recent years thanks to private and public renovations.
Now, however, there are plans to redevelop the Port Covington waterfront with an estimated $5.5 billion worth of investment. Leading the way in this is Sagamore Development, a company established by CEO of Under Armour and Boston local, Kevin Plank. In the same vein, as Sagamore developed the ex-YMCA landmark to include a 128 room hotel, the waterfront is expected to maintain authenticity to its Baltimore heritage whilst making new, public-friendly areas to encourage the use of the city's communal spaces.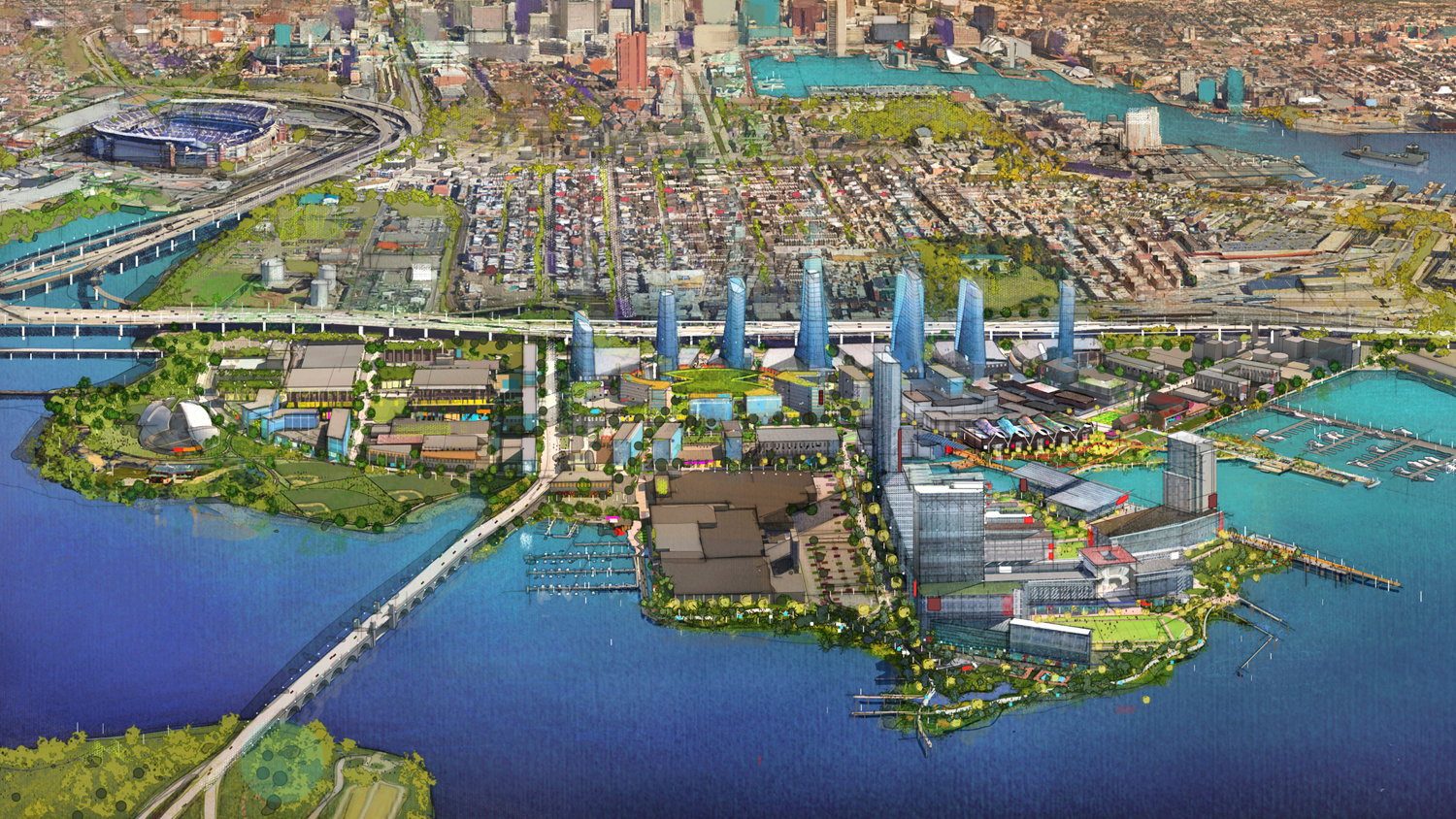 Establishing one of the US' largest real estate development projects, the prospective development aims to be akin to an exclusive metropolitan community within the wider city of Baltimore. It is forecast to be a catalyst for Baltimore's future, so the city can signify its role within the wider geopolitics of American cities, raising its profile and attracting more investment in a self-perpetuating cycle.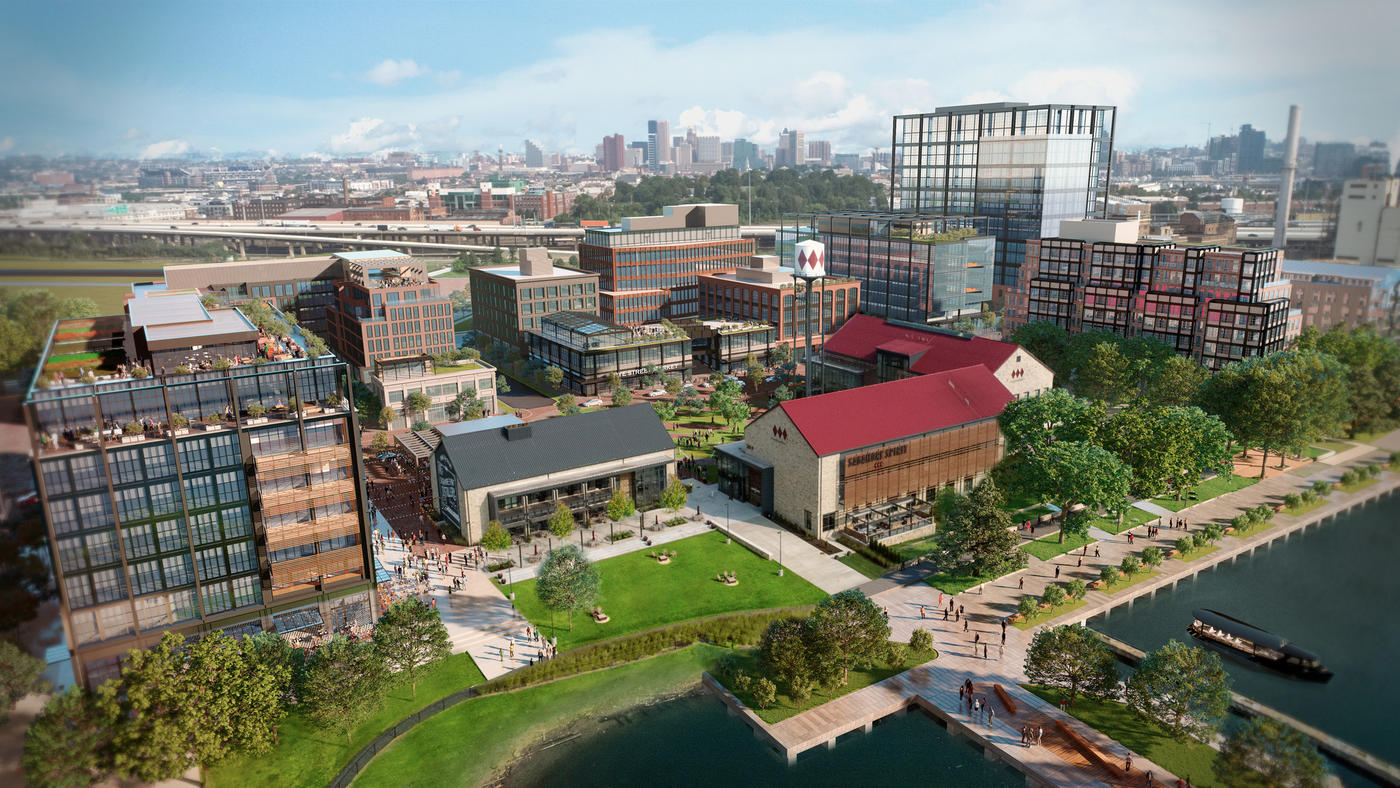 The site is not just a haphazard investment in waterfront infrastructure and property. The onus and responsibility of Baltimore local Kevin Plank to deliver for his city is to be repaid with:
2.5 miles of waterfront redevelopment
40 acres of new parks
14.1 million square feet of mixed-use development
235 acres of land spread over 45 city blocks
New Under Armour Headquarters for Kevin Plank and his team
Transport links with the rest of Baltimore
Spaces to encourage startup businesses (which will aim to further increase investment in the city)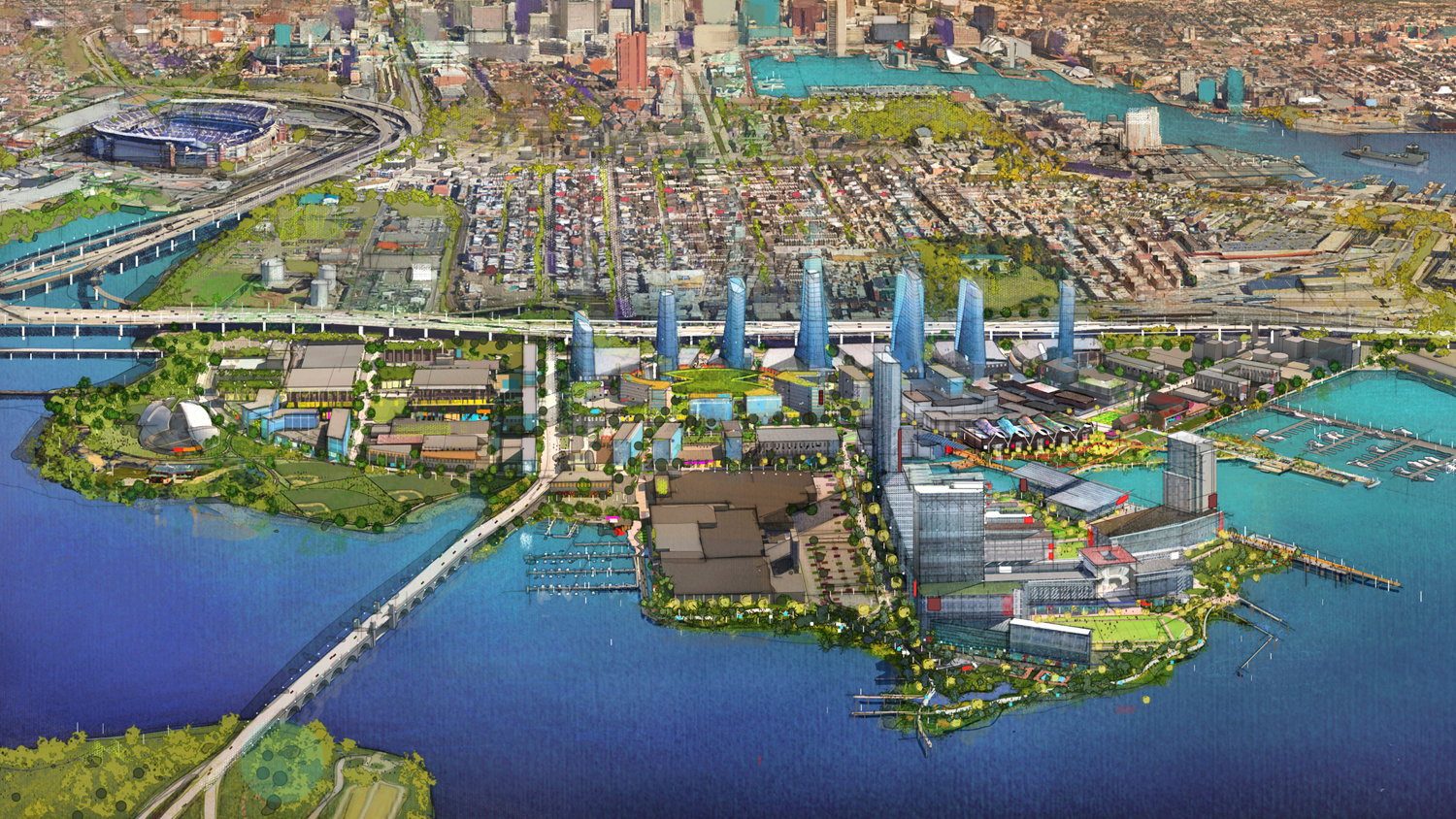 Until recently, the earmarked Port Covington land was fairly unknown by Baltimoreons despite being only a few miles downriver from the bustling, touristy Inner Harbour area. The involvement of Sagamore Development and other investment backers such as international banking giant Goldman Sachs defines this project as a long-awaited and potentially prosperous development for Baltimore. Through the large-scale investors and a $139.5 million benefit agreement with Baltimore city council, which revolves around affordable housing, loans to local businesses, manufacturing and technological training for local workers, Port Covington aims to be the East Coast's next innovation hub.
With Baltimore's stock on the rise and only set to skyrocket further with the Port Covington development and potentially more on the way, now is the time to invest in Baltimore. Kevin Plank, leading local of Baltimore, is paving the way to attract more and more skilled young professionals to the city, which will help bring to life the technology industry in Baltimore. Whilst Plank leads from the front, flying the flag for Baltimore high above other US cities, opportunities are arising to ride the wave of revival. Look to invest in Baltimore today with Propeterra. Find your dream home and find your next real estate investment today with Propeterra.