Affectionately known as the "Sunshine State", Florida is aptly nicknamed for its beautiful climate of clear blue skies and warm temperatures throughout the day and long into the night. Florida, especially the wealthy coastal city of Miami, has become synonymous with luxury lifestyles from penthouses to yachts all year round. However, Florida is far more than just the chic of Miami, it is a state peppered with vibrant cities, family attractions and some of the best food in the US, thanks to the abundant waters of the Gulf of Mexico and the Atlantic Ocean. With Florida attracting more high-profile chefs from an international market, it is saturated with amazing dining experiences. Check out our list of Florida's outstanding restaurants that you need to try.
Stubborn Seed, Miami
Stubborn Seed's chef-owner, Jeremy Ford, winner of Top Chef season 13, has refined his playful cooking to earn him the honour of opening his very own restaurant. Located on Miami's prestigious South Beach, Ford's restaurant thoughtfully uses modern techniques of foams and smokes to produce truly great food without pretension. The flavours cannot be distinguished as American but rather are inspired by a global palette. Diners can enjoy butter-poached, Maine lobster undercut by ginger and lemongrass, Thai-style curry foam, complete with bitter garlic notes and delicate, earthy cauliflower. The food is so beautifully plated it could be an installation at Art Basel Miami and with such high demand, book in advance to avoid missing out on this culinary experience.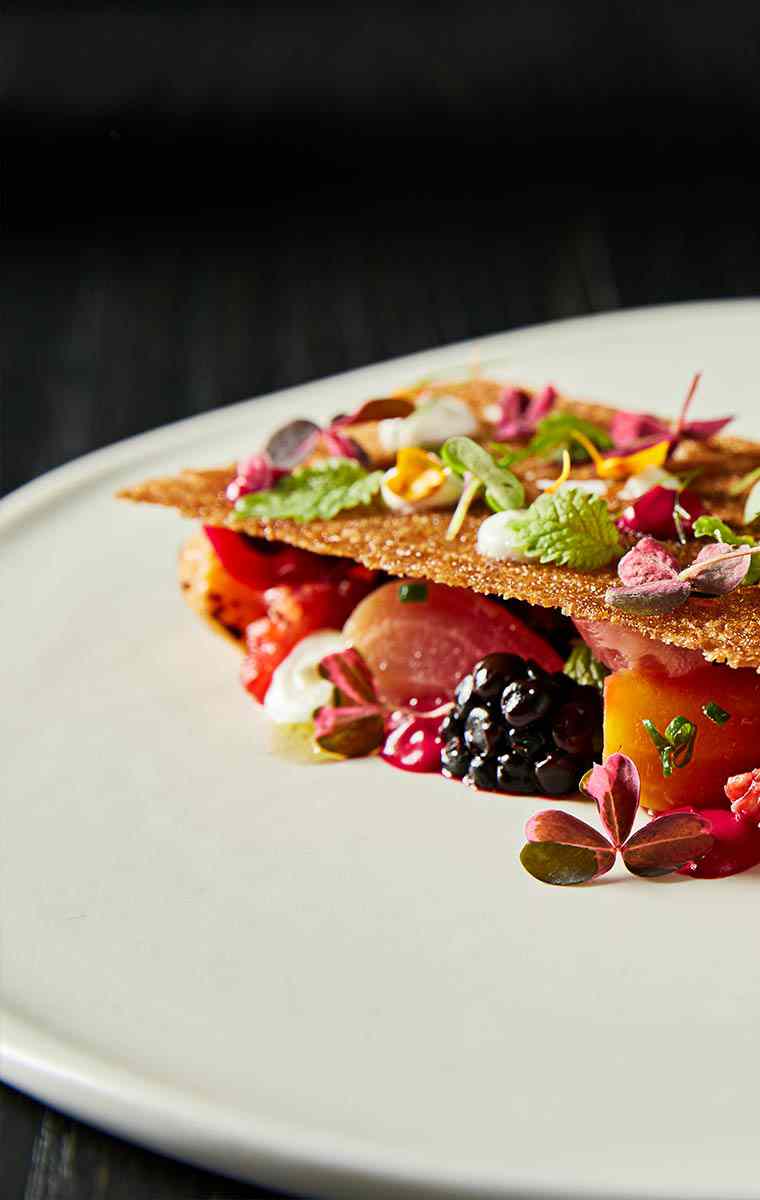 Joe's Stone Crab, Miami
It wouldn't be Miami without this simple but extremely popular destination spot. This old-school eatery has been open over 100 years, yet retains a timeless ambiance. Diners should be prepared to queue, unless you know a local or regular who can recite the rumoured secret code to be sat immediately! The simple menu is pretty self-explanatory. You most likely came for the stone crab and it will not disappoint. Priced at $45 for seven claws, pair this with some hashed brown potatoes and the quintessential house sauce. Complete the meal with a tart key-lime pie to feel ultimate satisfaction at this rustic spot for a dressed-down lunch.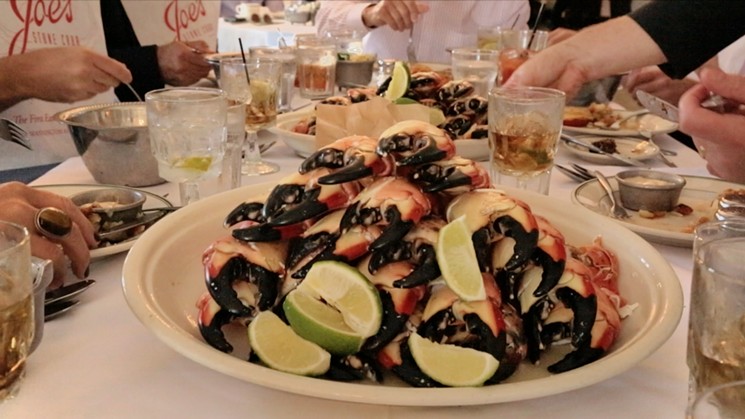 Boulud Sud, Miami
Located on Miami's South Beach, the sunshine state's version of the popular NYC restaurant by Chef Daniel Boulud, is the ideal destination spot for a romantic meal with your significant other. The decor invokes a palatial Casablancan feel, merging the seaside and the white tablecloth harmoniously with beautiful Morocan tiled floors and floor-to-ceiling windows. Sink down into a comfy armchair and sip on a hibiscus and tequila cocktail before your meal. Dine in style on the terrace in the stunning Miami sunshine whilst enjoying Mediterranean classics. This restaurant encapsulates the luxurious label Miami has come to signify on the contemporary, international dining scene.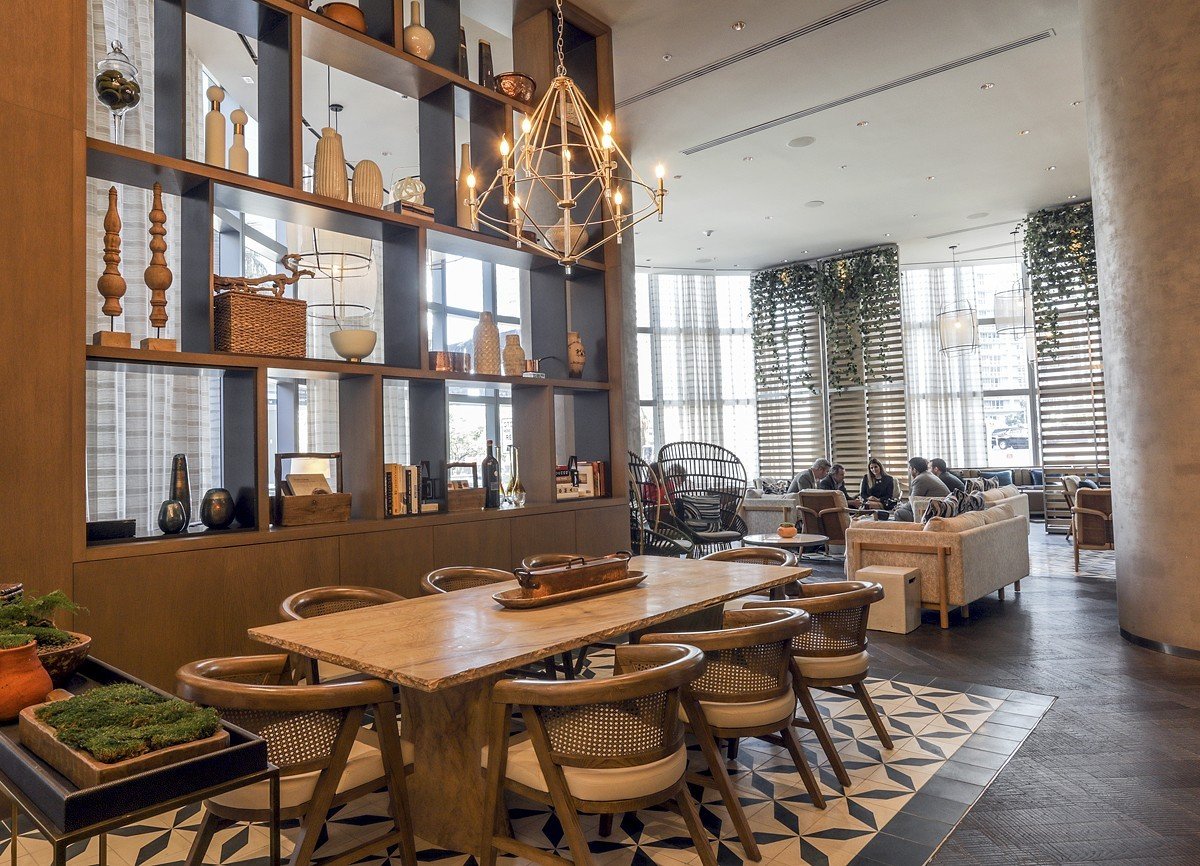 Victoria & Albert's, Orlando
Situated at the Grand Floridian Resort and Spa in Orlando, this establishment has been awarded an AAA Five-Diamond rating as well as bags of other prestigious awards for both hospitality and culinary prowess. Dress up in your Sunday best and enjoy the high-life with your significant other at this deeply romantic, classic restaurant. Diners can enjoy the prix-fixe seven-course menu, which celebrates the restaurant's favourite dishes. Where necessary or even desired, the restaurant is more than happy to personalise dishes or create them from scratch for the most discerning diners. This personalisation extends further to the exclusive Chef's Table experience. This very special opportunity has diners sitting in the kitchen for the 14-course tasting menu. Diners are advised to book well in advance for this as demand is high amongst international travellers and the well-to-do of Florida.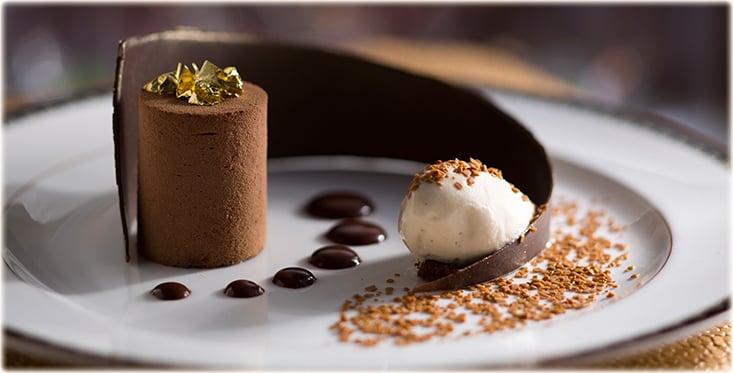 LUMA on Park, Orlando
Distinguished by its modern approach to food and décor, LUMA creates visually stunning and tastebud tingling artworks of food. It is often hailed as a quintessential destination spot for Orlando locals because of its classy but relaxed atmosphere. From the prix-fixe menu at $35 to the á la carte, there is opportunity for everyone to enjoy the delicious culmination of technical chefs and organic produce. The menu focuses itself around an Italian inspired theme but offers diners traditional favourites such as steak tartare and fresh seafood for which Florida is so well respected. With a comfortable atmosphere, this is the place to go for a relaxed meal with friends to wile away the evening, merrily eating and drinking to your heart's content.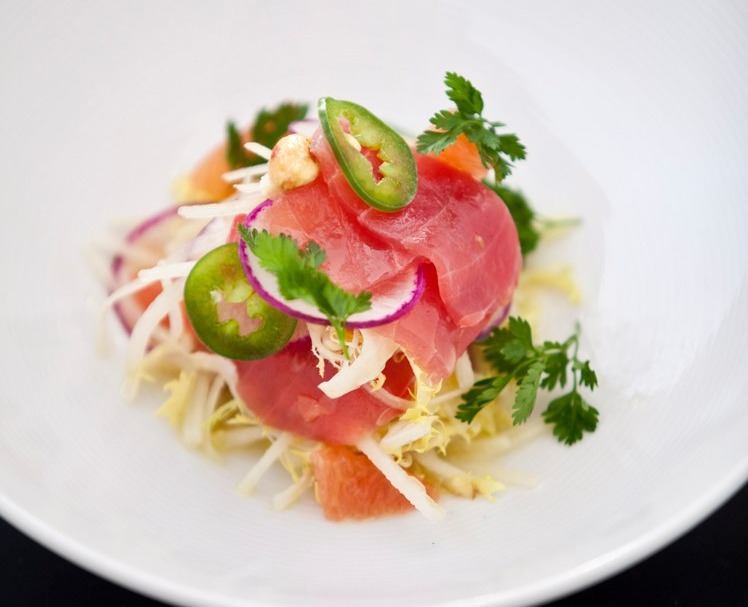 Norman's, Orlando
Captained by Chef Norman Van Aken, Norman's was until recently a cult favourite in the central Florida area. Offering high-end cuisine to a discerning clientele, it is wonderous that this restaurant maintained such outstanding reviews from critics and patrons alike for many years. Recently, Norman's has undergone a renovation and is set to reopen in the summer of 2020. Whilst we realise it is cheeky to include it and a tease to describe it to you, it was a must-have on the list. Located at the Ritz Carlton in South Orlando, the service is unrivalled and the food impeccable. With both a chef's tasting menu and á la carte available, the kitchen loves to show their skills in flavour and presentation. From fresh fish and seafood to grilled meats and foie gras, the menu is classics done perfectly. Time to book now for the grand reopening, which we are sure will be a spectacular event not to be missed.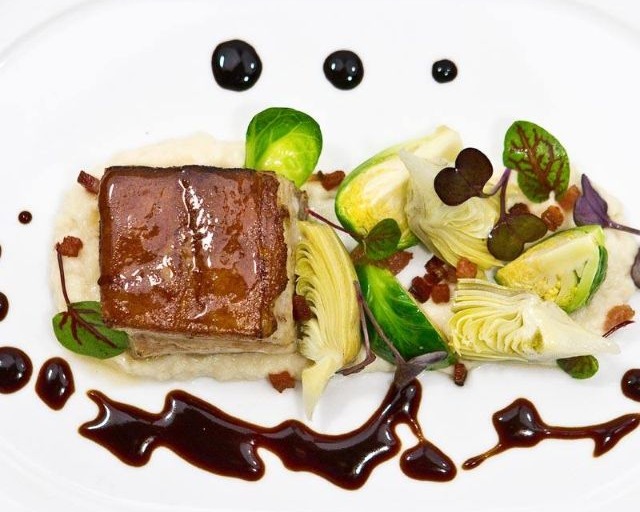 Café Ponte, Tampa
Sleek and trendy, this New York style bistro in Tampa offers upmarket dining in a modern space. Chef Ponte draws inspiration from a wealth of culinary knowledge and inspiration from a truly international palette to create the finest American fusion cuisine. Sporting an open-kitchen for the honesty and the showmanship, diners can watch as the chefs prepare and plate tasty, elegant dishes. Signature favourites at Cafe Ponte include a Chilean sea bass marinated with deep umami miso flavours and the dry-aged, succulent filet mignon steak. Attentive wait-staff, organically-sourced produce and an upmarket ambiance without the pretense makes this a local favourite in Tampa.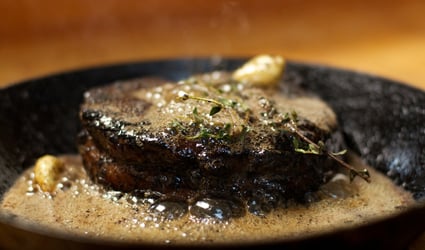 1500 South, Naples
This contemporary restaurant in both menu and décor is set on Naples' waterfront for a stunning dining experience of delightful Southern-inspired cuisine. Whilst dining adjacent to the Floridian, blue waters is commonplace amongst high-end Naples restaurants, 1500 South separates itself from the pack through its organic garden-to-kitchen philosophy. Using fresh ingredients mixed with a Southern twist, Chef Conroy has created one of the top dining experiences in the city. Conroy has a hand in the kitchen, wine cellar and bar, creating a refined, upscale establishment that accommodates every diner's tastes.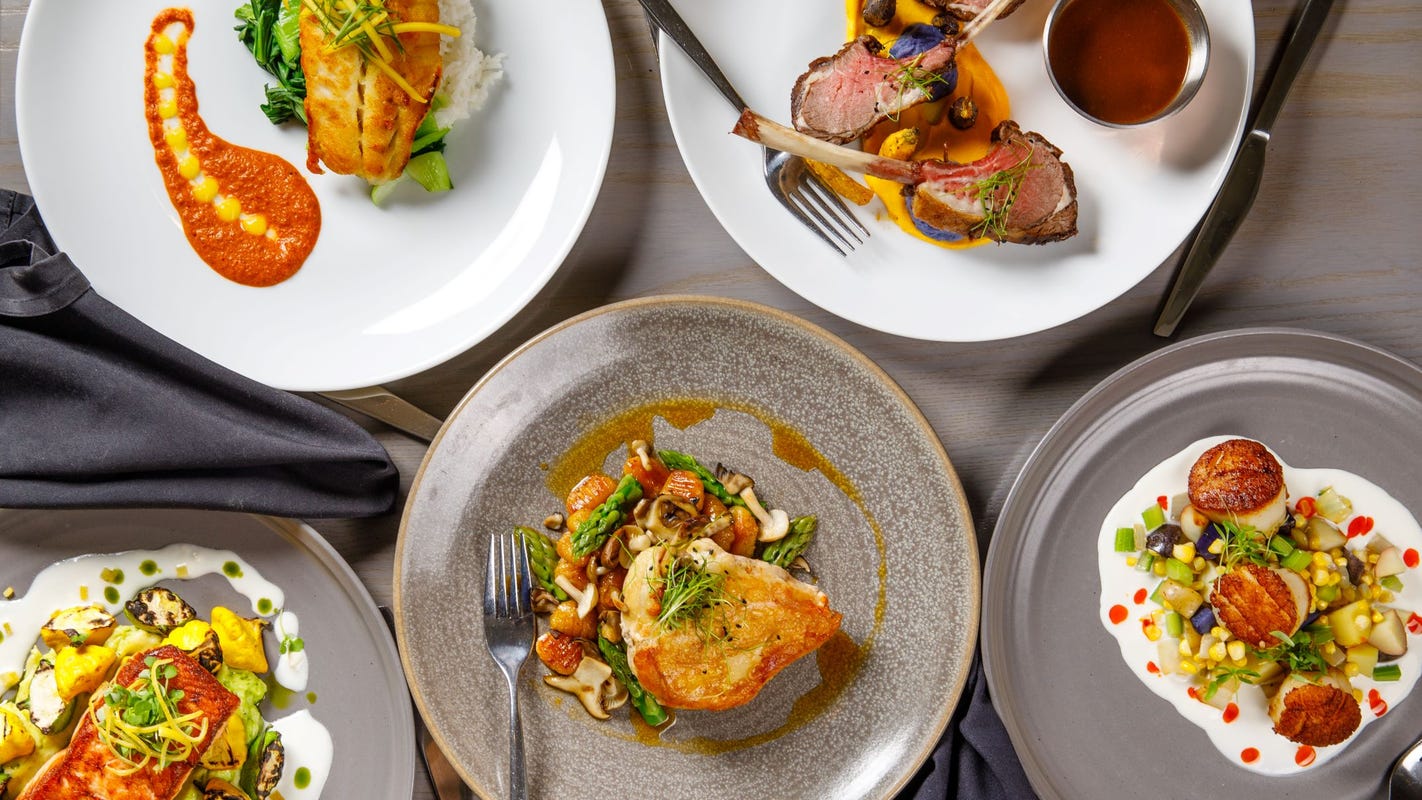 T. Michaels Steak & Lobster, Naples
The stalwart of the Naples dining scene, T. Michaels specialises in USDA prime steaks and whole, locally sourced lobsters. Their specials champion the daily catch from local waters and with a carousel wine list from global vineyards, you will feel refreshed every time you visit. T. Michaels is a local favourite in Naples with their lounge area frequented by generations of Floridian Napolitanos. The al fresco dining area has stunning views overlooking the bay and diners are often visited by dolphins - perhaps they are drawn in by the fantastic smells, we'll never know. A classic Naples restaurant with a friendly atmosphere, attentive wait staff and bay views, this is a staple of the city's restaurant scene.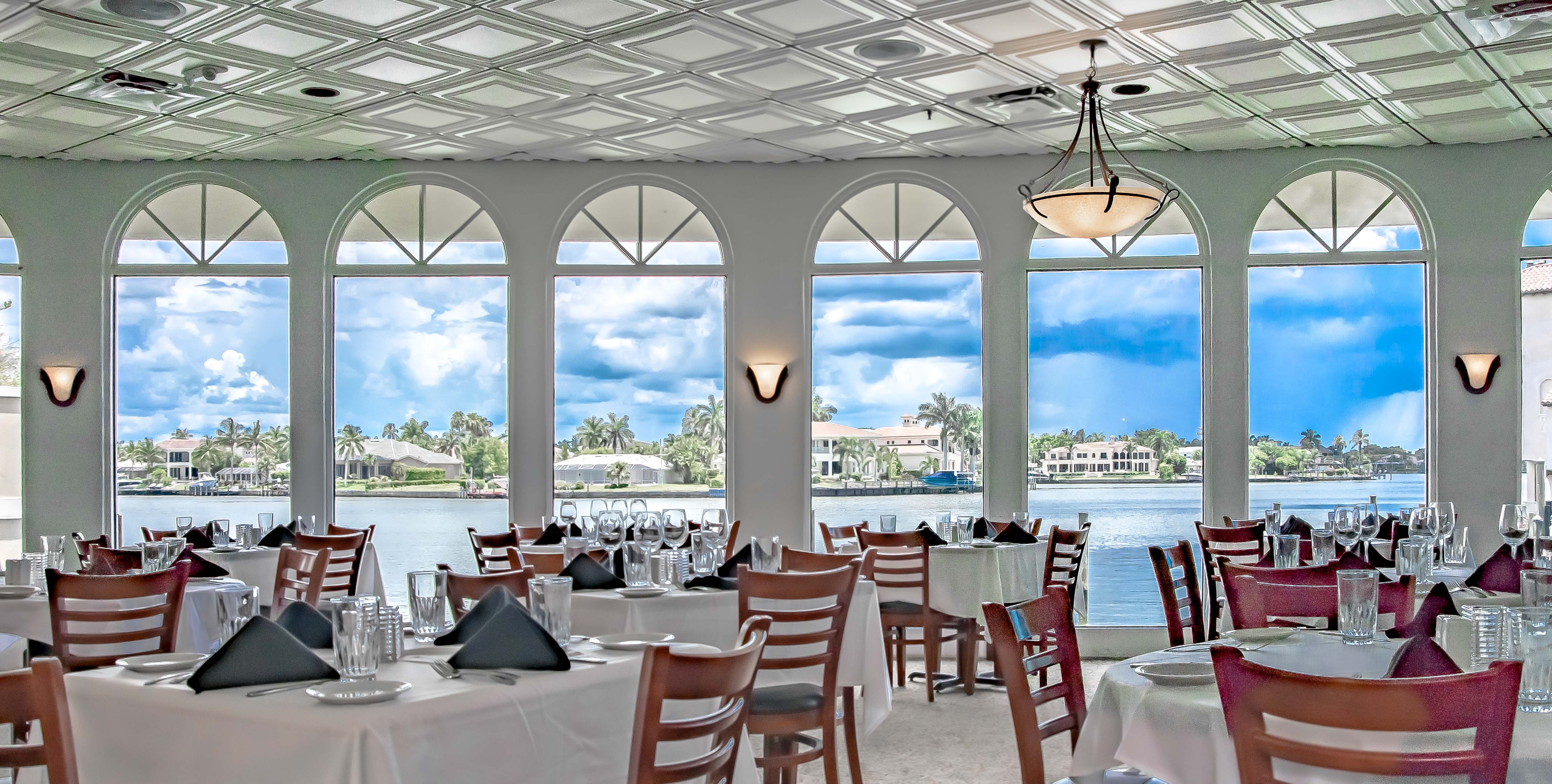 The Oyster Society, Naples
Located in the heart of the upmarket Marco Island, off the southwest Florida Coast, this art deco-inspired restaurant brings the elegance of the early 20th century to life. The decadent seafood bar offers tiered platters adorned with locally sourced delicacies from the rich waters around Florida. Oysters are incomplete without a glass of crisp white wine and the carefully curated wine list reflects the importance of this classic pairing. Some may opt for a cocktail and the bar's expert mixologists will ensure a perfect dink every time. With an emphasis on sustainability but no shortcomings on taste, this restaurant makes for a delicious commitment to the marine environment.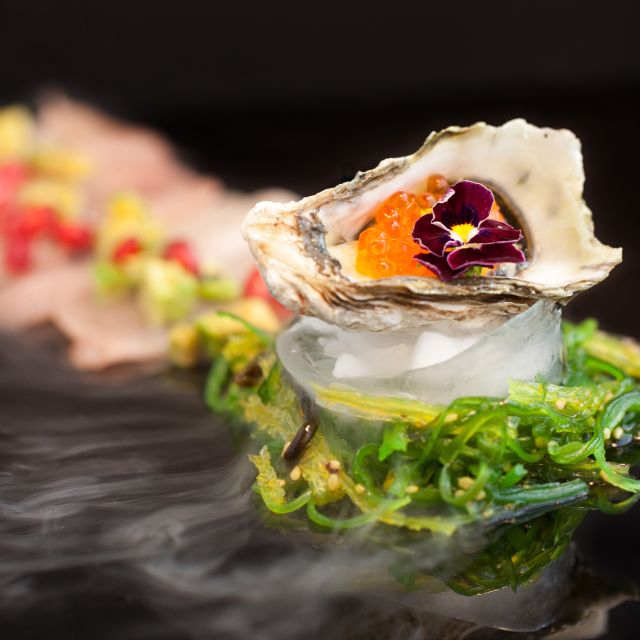 Florida is attracting more and more people every year and it is clear as to why. From the coastal cities with white sandy beaches, to central Florida's business centres and the great outdoors, there is so much to explore in the Sunshine State. Check out our city guide blogs for more information or just get in contact with us at Propeterra. If you are thinking of your next home, let Propeterra help you on your journey to find your dream property.