Salt Lake City is a city blossoming in the wake of innovation and sustained growth. The city's entrepreneurial spirit and evident economic growth display the maturing of a city long overdue its time in the spotlight. A historical city for its early American Christian settlers and instrumental to the wider state as the capital of Utah, Salt Lake City has had, and continues to demonstrate, an attractive quality to outsiders who see it for what it really is, a great place to call home. With the recent prosperity the city has seen, the undergoing airport expansion, a rejuvenated downtown and a construction boom happening throughout from the CBD to the suburbs, now is a great time to buy in Salt Lake City.
Although the city itself is relatively small, housing just over 200,000 permanent residents, the metro area to which the city is anchored, has a population of 1.17 million. This population has risen in recent years, as people look to Salt Lake as a beacon of business, entrepreneurship and leisure too. Jacob Maxwell, Workforce development manager at Salt Lake's Department of Economic Development said, "the population has been growing at a fast pace...business friendly climate and corporate tax rates brings a lot of business here, so it brings a lot of opportunity, which has caused our unemployment to be so low. And we create a lot of jobs and a lot of job availability here." Whilst the population rise is indicative of a more attractive economy with opportunities for work, living and pleasure, the growing population is not showing an over reliance on in-migration to Salt Lake City. Rather, the disproportionately youthful demographic hierarchy shows that the youthful, educated workforce are coming of age in droves, benefiting the economy with innovative businesses and youthful energy.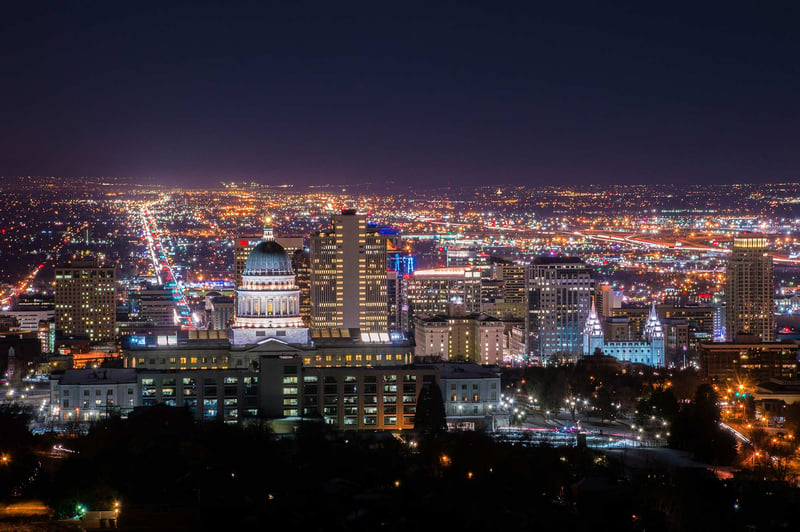 Utah.com
The downtown renaissance has been attributed to a number of factors, including the construction of the performing arts centre, the Eccles Theatre. The theatre has brought a new wave of cultural expression to the city as well as out-of-town Broadway shows hitherto underrepresented in Salt Lake City. The resurgence of civic pride is palpable in the city and whilst many are eager for immediate growth to match the growing demand, the local government are determined to implement a smart growth strategy, in which they will help to reduce traffic, commute times and combat pollution. These three pillars of the futuristic vision of Salt Lake are more achievable than in many other like-minded US cities thanks to its existing, impressive public transit network.
Another of Salt Lake City's downtown hubs, influential in the city's prosperity in recent years, is the City Creek Centre. This anchor of the downtown retail industry is a modern interpretation of the shopping mall with a SALC twist. The building features a retractable glass roof for the summer months, a flowing creek runs through the Centre and a pedestrian skybridge links areas of the building. With impressive architecture and world-class shopping such as Tiffany & Co., Coach, Michael Kors and many other brands, it is clear to see how the City Creek Centre has proved so desirable to the local community.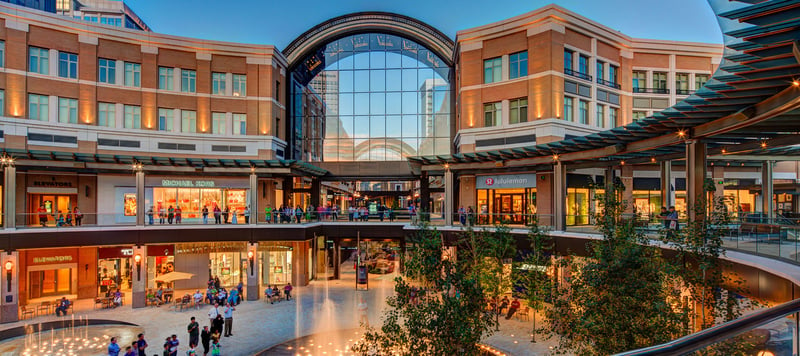 Utah.com
Lastly, the city's dining and nightlife renaissance has proved to be a massive factor in delivering a prosperous economy. The influence of modern, high-end restaurants alongside a wealth of smaller, independent restaurants, all of which offer a variety of global cuisine, has proved instrumental in drawing attention to Salt Lake City. Until recently the nightlife was the same as the restaurant scene, drab, desolate, disinterested. Now however, the city has reconnected with its complex history and prohibition era history of the 1920s to offer some of the best speakeasies in the midwest, complete with all their mystery and funny quirkiness.
Salt Lake City is also undergoing a technology boom thanks to the youthful demographics that are entering and establishing themselves in the workforce. Dee Brewer, Executive Director at Downtown Alliance, a non-profit organisation that supports downtown businesses in the city states that there are "just under 100 technology companies in the downtown area that bring in a lot of highly educated and young talented workforce." Here, pairing a thriving tech scene with downtown development, great amenities and access to suburban nature, is likely to create a highly successful real estate market in the coming years.
However, Technology isn't the only industry supporting Salt Lake City. Luckily the city is not over reliant on one particular industry or sector but, rather, features a diverse portfolio of companies across a variety of sectors. Of particular interest is the finance industry of SLC, which plays home to Goldman Sachs, JP Morgan Chase, Wells Fargo and Fidelity Investments to name a few. The support for SLC by these bastions of the inescapable world of finance, makes SLC a destination hub for many conferences and corporate events from finance companies as well as a range of other industries.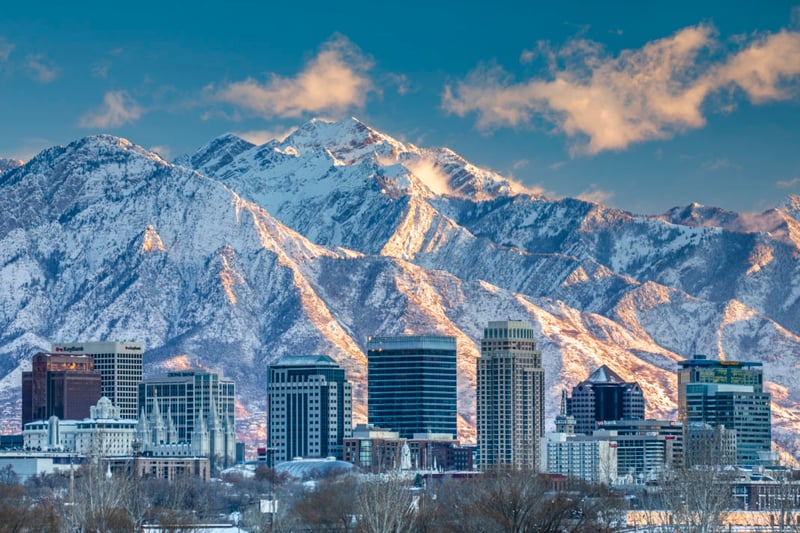 JAYDASHPHOTOGRAPHY
To accommodate the conferences and corporate events that SLC hosts, the city is developing the new Salt Lake Palace Convention Centre. Connected to an integrated hotel complex, the convention centre will feature some 62,000 square feet of meeting space, whilst the hotel's 700 rooms over 28 floors will act as hospitality for these events. Alongside the airport redevelopment, the largest hub airport built in the US within the 21st century, the city is clearly sending a statement of intent that Salt Lake City is open for business.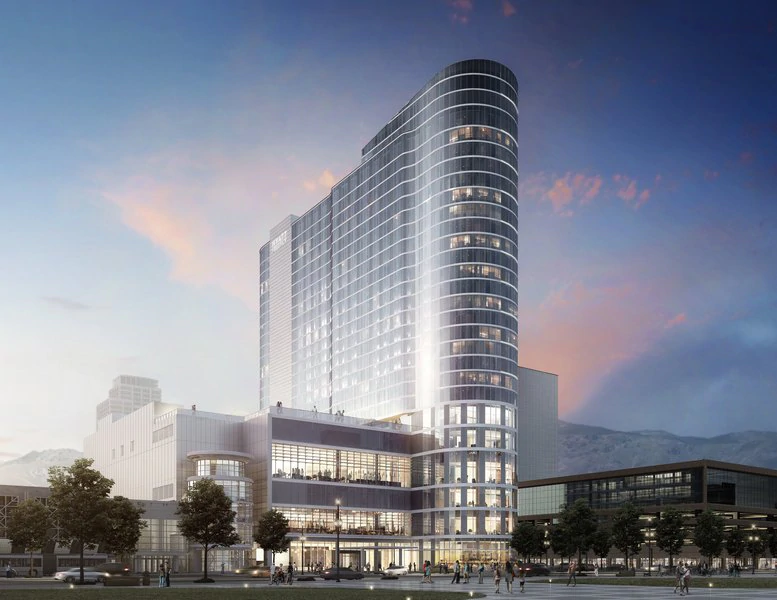 SaltLakeTribune
Salt Lake City's existing low unemployment, business activity, fantastic amenities and stunning surrounding landscape, when combined with the incoming airport capacity, convention centre and hospitality, will make it a desirable destination for business and leisure travellers alike. With so much on offer and the real estate market set to boom as a result of these developments, there has never been a better time to buy in Salt Lake City, Utah. For more information on your real estate investment opportunities in the area, contact Propeterra today.